One In Five for Sunday 23 June 2013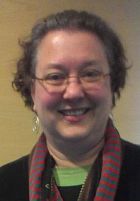 Disability Studies is an academic field has been gradually gathering support around the world. What does it mean for the education of our disabled students?
This month, delegates descended on the College of Education at the University of Canterbury for an International Conference, held outside the United States for only the second time.
Among the key note speakers was the renowned disability specialist, Professor Susan Gabel  (right), who has been visiting New Zealand as a Fulbright Specialist.
Katy Gosset speaks to her about raising children with disabilities and changing the way society thinks.
She also talks to this country's teachers about working with disabled students and how New Zealand is performing when it comes to inclusive education.
7:06 PM.Katy Gosset speaks to American disability specialist, Professor Susan Gabel, about raising children with disabilities and changing the way society thinks. She also talks to this country's teachers… Read more Audio