Yoga for Grumpy Men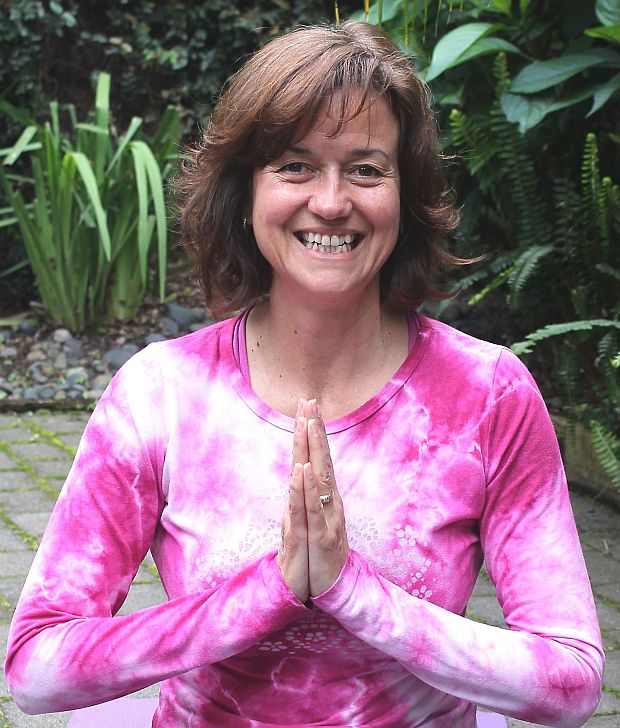 Yoga teacher Tracey Adshead
How do you turn stressed middle aged men into happier individuals? An Auckland yoga teacher has come up with an idea. Audio
"I felt lighter, and taller!"

- Roger Adshead.
"Breathe in, drop the navel to the floor, lift your chin, look up towards the ceiling." Tracey Adshead is svelte in tights, cross-legged on a mat. "And as you exhale, push the floor away, round your back like a cat, and tuck your chin in towards your chest." At the Grey Lynn Community Centre, the air is warm, the room is dim, Tracey's voice is calm.
There is rather a lot of heavy breathing around the room. That's coming from the blokes, prostrate on the floor. You see, there is hope for grumpy old men. Auckland yoga teacher Tracey has launched "Grumpy's Yoga", a specially designed course of yoga for stressed men of a "certain age" to help them relax.
From his yoga mat 70-year-old Harold admits he's had a few health issues – a heart by-pass operation and new hips, actually. This course has renewed his energy.
Michael reckons he was getting really stressed from work and he loves his Thursday night yoga class. He's become a lot more flexible, which he says is helping his golf.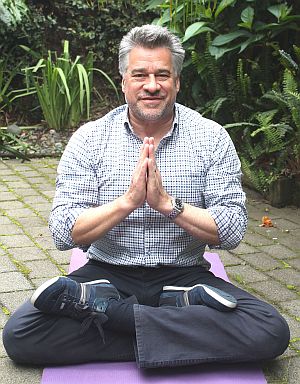 The course is the result of her grumpy middle-aged husband, says Tracey. He gets stressed with his job, but only after years of cajoling from her, did he agree to try yoga. "I see him very stressed, he's touchy and quick to fly off the handle. He gets headaches too." Tracey finally put Roger through some simple exercise, mostly concentrating on breathing. "When you start to breathe deeply your body relaxes and it can move more freely."
Roger Adshead says after his first session of Grumpy's Yoga, his head was touching the roof of his car for the first time. "It does actually stretch you out which relieves pressure on all the joints."
Tracey already had classes for the disabled and sick. She realised she'd have to do more for men when Roger presented her with the registered trade mark Grumpy's Yoga. Roger says yoga helps reduce testosterone loss in men.
"Yep," says Tracey, "from the age of forty onwards and that's what makes men grumpy!"
Yoga: Its history and a few facts
Stone seals depicting yoga poses have been found dating back to 3000 year BC.
Yoga is a Hindu spiritual and ascetic discipline, a part of which, including breath control, simple meditation, and the adoption of specific bodily postures, is widely practised for health and relaxation. – oxforddictionaries.com
Yoga was introduced in the West during the early 19th century. It was first studied as part of Eastern Philosophy and began as a movement for health and vegetarianism around the 1930s. By the 1960s, there was an influx of Indian teachers who expounded on Yoga. – ABC of Yoga.com