Nine To Noon for Friday 18 September 2015
09:05 Another scandal rocks FIFA
The FIFA secretary Jerome Valcke has been suspended by football's world governing body.
Valcke has been put on leave and released from his duties until further notice.
A FIFA statement said it had "been made aware of a series of allegations involving the secretary general". Matthew Futterman is Senior Special Writer for The Wall Street Journal.
09:20  Are people chronically underslept because they start work and school too early?
A sleep expert says the working day needs to be changed as it's akin to torture for a sleep-deprived society. Dr Paul Kelley from the Sleep and Circadian Neuroscience Institute at Oxford University says a lot of people are chronically underslept and are becoming exhausted and ill. He says circadian rhythms - the physical, mental and behavioural changes throughout a 24-hour cycle - are out often out of tune with the classic working hours of 9 to 5  and it's affecting people's physical, emotional and performance systems.
09:30 Cheating allegations causing a furore in bridge circles
Once a traditional parlour game, bridge has been hit by two separate cheating scandals.
It's claimed Italians Fulvio Fantoni, and Claudio Nunes, who play with the Monaco team, communicated with each other illegally during last year's European championships in Croatia. The European Bridge League is already investigating claims of cheating by two other players, Israelis Lotan Fisher and Ron Schwartz after one of their team mates blew the whistle on them. Richard Soloman from New Zealand Bridge says its akin to doping in athletics
09:45 Pacific correspondent Mike Field
Pacific correspondent Mike Field reports on the plight of Ioane Teitiota - the Kiribati man who has lost his bid to become a climate change refugee and Fiji marking the first anniversary of its return to democracy with an extraordinary presidential speech justifying the role of the military.
10:05 Pioneer of research into the split brain, Dr Michael Gazzaniga
Dr Michael Gazzaniga has lead pioneering studies on patients with split brains, where the two hemispheres work completely separately from eachother. In the 1960's he was involved in studies of split brained patients, people who as a result of their conditions could draw two different objects at the same time with each hand. Sometimes one side of the brain would work in opposition to the other - one hand would reach out to open a car  door while the other would try to stop that hand from opening the door.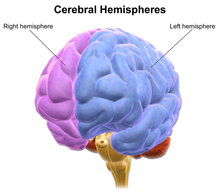 10:30 Book review: Muse: A Novel by Jonathan Galassi
Reviewed by Tilly Lloyd, published by Text
10:45 The Reading: The Phoenix Song by John Sinclair, told by Kat Wong (Part 8 of 12)
11:05 Music with Grant Smithies
Just before strapping on his board shorts for a junket to Hawa'ii, Grant Smithies clears his desk of recent new releases, checking out the latest noises emanating from Albuquerque, Kinshasa, Baltimore and Auckland.
The fourth LP from globe-trotting American Zach Condon, produced after a difficult four years involving divorce, exhaustion, writer's block and hospitalisation in Perth while touring Australia. Surprisingly upbeat, for all that…
The miraculous band Mbongowana Star orbits around Coco Ngambali and Theo Nzonza – two wheelchair-bound singers from Kinshasa, Congo, who came to global attention a few years ago with a band of disabled street musicians called Staff Benda Bilili. But Mbongwana Star are an altogether more adventurous proposition, spiking traditional Congolese rhythms with lashings of post-punk guitars, textural noise and electronic effects, much of it stitched together by Irish hip-hop producer Liam Farrell.
Seems like many moons since this great Auckland trio Street Chant's debut album Means was released (actually, only 2010), so it's great to hear this, the first single from their second album Hauora due in November.
The fifth studio album from the Baltimore duo of singer Victoria Legrand and guitarist Alex Scully. This by far the best song, albeit a rip-off of My Bloody Valentine.
11:30 Sports commentator, Brendan Telfer
11:45 The week that was with Te Radar and Gemma Gracewood
Music played in this show
Artist: Beirut
Song: At Once
Comp: Zach Condon
Album: No No No
Label: 4AD/ The Label
Broadcast Time: 2 mins-ish
Artist: Mbongowana Star
Song: Shégué
Comp: Kabeya/ Farrell/ Ngambali
Album: From Kinshasa
Label: World Circuit/ Ode
Broadcast Time: 5'04"
Artist: Street Chant
Song: Pedestrian Support League
Comp: Littler
Album: Hauora
Label: Arch Hill/ Flying Nun
Broadcast Time: 5'03"
Artist: Beach House
Song: Sparks
Comp: Legrand/ Scully
Album: Depression Cherry
Label: (Sub Pop/ The Label)
Broadcast Time: 5'15"