Nine To Noon for Thursday 25 June 2015
09:05 Has competition in secondary school sport gone too far?
Youth sports researcher, Dr Craig Harrison, director of the Athlete Development Academy at AUT Millennium. says pressure on young athletes is leading to burn out, drop out and injury. He's joined by Rob Nichol, Rugby Players Association CEO.
9:20 ISIS destruction of historic monuments
Islamic State militants have blown up two ancient shrines in Palmyra the UNESCO world heritage site in central Syria. The militants seized control of the ancient city last month. There's been significant damage to ancient artefacts and various religious and heritage sites in Iraq and Syria caused by the Islamic State and the Assad regime in Syria.
Doctor Katharyn Hanson is an archaeologist with the University of Pennsylvania who's been documenting the destruction using satellite imagery, as you can see here. She has also been on the ground in northern Iraq, from where she has just returned to the United States.
09:45 UK correspondent Jon Dennis
UK correspondent Jon Dennis reports about migrants trying to get to Britain and David Cameron's promise to end what he calls the welfare "merry-go- round".
10:05 Madison Stewart - Shark Girl
Twenty-one-year-old Madison Stewart, known as "Shark Girl," a dive master and underwater filmmaker who has devoted her life to protecting the world's sharks.
Twenty-one-year-old Madison Stewart, known as "Shark Girl," is an Australian underwater filmmaker who has devoted her life to protecting the world's sharks. She left school at 14 to travel around the world with her father, to document the plight of sharks in the world's oceans and to show the gentle and playful side of the feared predators.
She was the subject of a documentary for the Smithsonian Institute Channel, and has made several films about the threats faced by sharks.
10:35 Book review: The Invisible Mile by David Coventry
Published by Victoria University Press. Reviewed by Gyles Beckford.
10:45 The Reading: 'Heartland' by Jenny Pattrick
Read by Fiona Samuel (Episode 4 of 10)
11:05 New Technology commentator Erika Pearson    
Erika discusses Emotional contagion on Twitter; the end of Global Mode; and do robots have souls?
11:25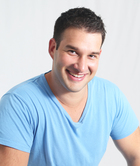 Young and depressed
Young Australian author Adam Schwartz with practical advice for parents of children with depression based on his own experience.
Adam Schwartz was just 10 when he first became depressed. He refused to go to school, he was prone to bouts of destruction and contemplated suicide. For the next seven years, he and his parents tried an endless round of therapies and treatments in New South Wales, where they live. Adam is now 24, back in study in healthy and has written a book about what it is like to be a child and teenager suffering from depression. It's called mum, I wish I was dead and he wants it to give hope to both sufferers and their parents.
11:45 TV Review with Paul Casserly
Paul Casserly reviews the new Jimmy McGovern series, Banished, as well as his picks for some viewing gems on YouTube.
Music Details
Artist: Andrew Keoghan
Song: Bright Idea
Composer:
Album: Artic Tales Divide
Label:
Time: 9.35
Artist: Radiohead
Song: High and Dry
Composer:
Album: The Bends
Label:
Time: 10.34
Artist: The Rolling Stones
Song: Street Fighting Man
Composer:
Album: Beggars Banquet
Label:
Time:11.20
Artist: Ben Sollee
Song: How to see the sun rise
Composer:
Album: Curving the bend
Label:
Time: 11.25
Music played in this show
Artist: Andrew Keoghan
Song: Bright Idea
Album: Artic Tales Divide
Time: 9.35
Artist: Radiohead
Song: High and Dry
Album: The Bends
Time: 10.34
Artist: The Rolling Stones
Song: Street Fighting Man
Album: Beggars Banquet
Time:11.20
Artist:   Ben Sollee
Song: How to see the sun rise
Album: Curving the bend
Time: 11.25