Nine To Noon for Tuesday 19 May 2015
09:05 Predators targeting children via smartphone apps
The police say they are seeing an increase in younger children being contacted by child sexual predators through apps and games on smart phones. The online safety team at the police, OCEANZ says they are getting on average two complaints a week about children being targeted by paedophiles on-line.
Martin Cocker is the director of Netsafe; and Brett Lee is a former undercover internet detective in Australia and now cyber safety expert.
09:30 Air NZ CEO discusses regional strategy
Air New Zealand has stopped flying to Kaitaia, Whakatane, Westport and Taupo, citing unprofitability. Smaller carriers have moved into the void, but regional leaders say they could be getting more help from the national carrier.
Christopher Luxon is the CEO of Air New Zealand.
09:45 US Correspondent Susan Milligan
Susan Milligan is a Contributing Editor to US News and World Report. She also writes for The Washingtonian, Rhode Island Monthly, AARP Bulletin, eJournal  and other publications. She teaches a course in Government and the Media to Boston University students at the Washington DC Campus. She is a former White House and National Political Correspondent for the  Boston Globe.                                                  
10:05 The genes behind the placebo effect
The Placebo effect - how some of us are predisposed to respond to a sugar pill if we believe it is a medicine. A team from Harvard Medical School has found that certain genetic traits, which they call "the placebome"  make some people more prone to the placebo effect. Kathryn Hall is a senior fellow at the Program in Placebo Studies at Harvard Medical School's Beth Israel Deaconess Medical Center in Boston.
10:35 Book review: 'The Art of Creative Thinking' by Rod Judkins              
Reviewed by Crystal Beavis. Published by Hachette, RRP$29.99
10:45 The Reading: 'The Global Gardener' by Michael Scott
A Gardening Travelogue that moves from vegetables in Scotland, to grass in California, and a trans-Tasman garden in Wellington, meeting quirky characters along the way. Told by a botanist who describes himself as having 'a dynamic and romantic relationship with flora and fauna'. Michael Scott was born in New Zealand and lives in Gloucestershire, England where he strives to formulate practical action plans to preserve and revere the natural world. (7 of 10, RNZ)
11:05 Business commentator Rod Oram
Business commentator Rod Oram discusses the Budget and the economic fundamentals behind it.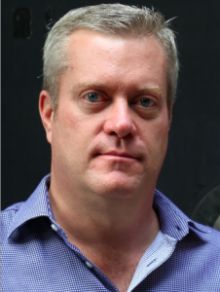 11:30 Alibaba's World - inside the e-commerce giant
An insider's glimpse into the online shopping site, Alibaba.com which is the world's largest e-commerce company. The Chinese company has built a customer base larger than Amazon. Porter Erisman was one of Alibaba's first employees from the west, and he was instrumental in the trader's global expansion between 2000 to 2008.
Book: Alibaba's World by Porter Erisman published by Macmillan RRP $34.99
11:45 Media commentator Gavin Ellis
Gavin Ellis discusses media coverage of Prince Harry's visit, the New York Times signs a deal with Facebook.
Gavin Ellis is a media commentator and former editor of the New Zealand Herald.  He can be contacted on gavin.ellis@xtra.co.nz