Nine To Noon for Friday 17 April 2015
09:05 Is government being gutless over obesity initiative?
The government is rolling out a  plan to tackle obesity and other health problems. But public health experts are skeptical about whether it will work.
Otago University Associate Professor of Public Health, Nick Wilson.
09:30 Why have NZ's wave power projects stalled?
The world's first wave power station connected to the grid is up an running in Western Australia, where it is supplying energy to the country's largest naval base.
But in New Zealand several planned tidal and wave power projects have been put on hold, including a major tidal power scheme for Kaipara Harbour that was granted consent and would have supplied enough power for a quarter of a million homes, and a planned Cook Strait turbine, which was also granted resource consent, but has also stalled.
Craig Stevens, Chair of the Aotearoa Wave and Tidal Energy Association, Awatea; and a marine physicist at NIWA.
09:45 Asia correspondent Jamil Anderlini
News from the Asian region with our correspondent Financial Times Beijing Bureau chief, Jamil Anderlini.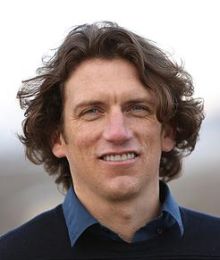 10:05 Tyler Hamilton former pro-cyclist who blew whistle on doping
Tyler Hamilton was one of the world's top ranked pro-cyclists, racing for the US Postal Team alongside Lance Armstrong. He was also part of Armstrong's sophisticated and secret doping program, which enabled his record seven Tour de France victories. He was exiled from the sport after the 2004 Olympics when he tested positive for a banned substance, and was forced to return his gold medal. He maintained his innocence until 2010 when he gave evidence to a grand jury in the US about the culture of drug use within the US Postal Service team, encouraged and aided by team of doctors, managers and coaches.
Tyler Hamilton published a memoir in 2012 called The Secret Race: Inside the Hidden World of the Tour de France: Doping, Cover-ups, and Winning at All Costs.
10:35 Book review: 'Clothes, Music, Boys' by Viv Albertine          
Published by Faber. Reviewed by Kiran Dass.
10:45 The Reading: The Godley Letters
Correspondence between Major General Godley and Lady Louisa Godley May to August 1915. Edited and arranged by Jane Tolerton. Read by Ginette McDonald and Sam Neill (5 of 10, RNZ).
11:05 New music with Jeremy Taylor
Music reviewer Jeremy Taylor from Slow Boat records with new releases from US emo superstars Death Cab for Cutie and local songstress Anika Moa.
11:30 Sports commentator Brendan Telfer
11:45 The week that was with comedians Te Radar and Irene Pink
Music played in this show
Jeremy Taylor's music selection:
Artist: Death Cab For Cutie
Song: Little Wanderer, Track 4
Comp: Gibbard/ DCFC
Album: Kintsugi
Label: Atlantic
Artist: Anika Moa
Song: Running, Track 1
Comp: Moa/ Mulholland
Album: Queen At The Table
Label: Diamond & Kowhai 
Artist: Sufjan Stevens
Song: Death With Dignity, Track 1
Comp: Stevens
Album: Carrie & Lowell
Label: Asthmatic Kitty
Artist: Crowded House
Song: Catherine Wheels, Track 11
Comp: Neil Finn
Album: Together Alone
Label: Capitol