Nine To Noon for Tuesday 3 February 2015
09:05 Otago and Canterbury facing worst drought in decades
David Hewson is chair of the South Canterbury Rural Support Trust.
09:20 Otago and Canterbury facing worst drought in decades
David McAtamney is a North Otago farmer, and chairperson of Kyeburn Catchment Limited.
09:25 Jérôme Champagne on being shut out of FIFA presidency
Former French diplomat and former Fifa executive Jérôme Champagne was among the men vying to oust Sepp Blatter from the FIFA presidency. The 78 year old Mr. Blatter is running for a fifth term, against earlier assurances that he would not. Mr. Champagne, who was nominated by three international football associations, has fallen victim to a change since the last election that raised the number of nominations needed for a candidacy from one, to five. He says institutions have shut down the only independent candidate, and talks about what it means for FIFA's reputation.
09:45 US correspondent Luiza Savage
Reports on the controversial approval of energy pipeline from Canada.
10:05 The pleasures and perils of ageing
Why is it so hard for people of a certain age, particularly women, to say how old they are? University of London Psychology Professor Lynn Segal's new book Out of Time: The Pleasures and Perils of Ageing, explores what it is like to grow old. Why do older people sometimes feel invisible? Why do we feel younger than the stranger staring back at us in the mirror? Must the old always be in conflict with the young? Professor Segal looks back on her own life and argues that it is possible to accept physical changes and growing fragility, the sorrows and losses of life, building on the experiences of the past, to live fully in the present.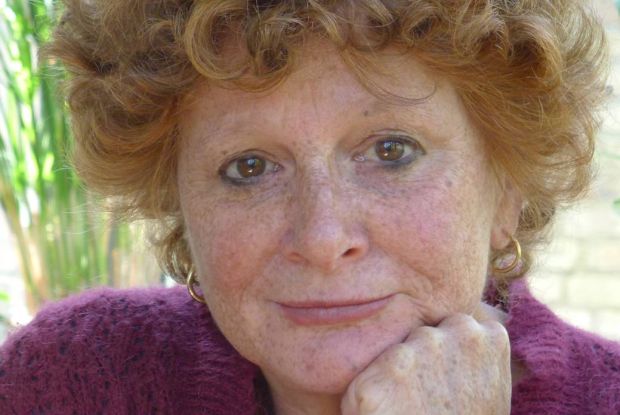 10:30 Book review: 'The Final Minute' by Simon Kernick
Reviewed by Harry Broad. Published by Random House .
10:45 The Reading: 'This Way of Life', by Sumner Burstyn
In an isolated and rural New Zealand, Peter and Colleen raise their kids on the thin edge between freedom and disaster. Told by Miriama McDowell (7 of 7, RNZ)
11:05 Business commentator Rod Oram
The Reserve Bank's latest view on interest rates, overseas trade and some interesting news from a couple of companies.
11:30 Latest research on the brain's ability to change
Michael Merzenich is Emeritus Professor from the University of California and pioneer in research on brain plasticity. He is currently visiting New Zealand to speak at a brain plasticity symposium at the University of Auckland, where experts will share the latest developments in the field, including how it can help in treatments for brain diseases and other conditions. Dr Merzenich was on the team that invented the cochlear implant in the 1980s. More recently he's focused on brain plasticity-based training programmes, which have helped millions of children overcome learning disabilities. In addition to the symposium this week, Dr Merzenich is giving a public lecture at Auckland's Grafton campus on at 5.30pm tonight, titled 'Brain plasticity-based therapeutics'.
11:45 Media commentator Gavin Ellis
The media reaction to Eleanor Catton's comments, TV3 takes over production of Prime News, and the ethics of photographing children.
Music played in this show
Artist: Forbidden Joe
Song: Boser Girls
Composer: Hutchings
Album: In Mourning! For the Pride of Petravore
Label: Forbidden
Time: 09:20
Artist: Nancy Sinatra
Song: Bang Bang
Composer: Bono
Album: -
Label: Maverick
Time: 09:45
Artist: Alt-J
Song: Something Good
Composer: Newman, Unger, Hamilton, Sainsbury, Green
Album: An Awesome Wave
Label: Infectious
Time: 11:20
Artist: Perfume Genius
Song: Hood
Composer: Perfume Genius
Album: Put Your Back N 2 It
Label: Matador
Time: 11:45