Nine To Noon for Tuesday 11 November 2014
09:05 Fugitive murderer now in Brazil - how could this have been prevented? 
Questions continue to be asked about how convicted murder and child sex offender Phillip Smith managed to gain a passport from prison and leave the country while on temporary release. Former Ombudsman and senior public servant, Mel Smith, uncovered and warned of holes in the system more than two years ago in a high level inquiry he co-chaired.
09:30 Is drug-driving a road-safety issue or a drug-control issue? And what are the best ways to reduce harm caused by drug-impaired drivers? 
Professor Mark Kleiman, Professor of Public Policy at the University of California has been working on drugs policy and crime since the 1980s. He describes the challenges facing policy makers around the world as they aim to reduce the harm caused by drug-driving. Dr Kleiman is in New Zealand for the second Internataionl Symposium on Drug Driving.
@MarkARKleiman 
09:45 US correspondent Luiza Savage
10:05 Bestselling crime author Patricia Cornwell on her 22nd Dr Kay Scarpetta novel, 'Flesh and Blood'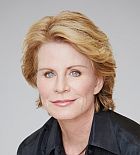 Patricia Cornwell is one of the world's top bestselling crime authors. Her novels have been translated into thirty-six languages in more than 120 countries and have won numerous prestigious awards. She is widely known for her popular book series  featuring medical examiner Dr Kay Scarpetta. The novels includes a lot of forensic science detail. Flesh and Blood is her 22nd Scarpetta novel, and involves the pursuit of a serial sniper who leaves no incriminating evidence except fragments of copper. Patricia Cornwell has written fiction and non-fiction, including a definitive book about Jack the Ripper. She is a licensed helicopter pilot and scuba diver, and actively researches the cutting-edge forensic technologies that inform her work. Patricia Cornwell lives and works in Boston.
10:35 Book review: 'Time and Time Again' by Ben Elton
Reviewed by Gail Pittaway. Bantam Press RRP$36.99
10:45 The Reading: 'The Life and Loves of Lena Gaunt' by Tracy Farr
The story of Dame Lena Gaunt: musician, octogenarian, junkie. Told by Lorae Parry (Part 10 of 12)
11:05 Business commentator Rod Oram
Rod Oram discusses the Orion Health share float and a curious property deal by the Goodman Property Trust.
11:30 150 years of rail in New Zealand with Matt Turner
Matt Turner has completed a weighty tome, cataloguing pictures and stories of Rail in New Zealand over the past 150 years. It details the history of how New Zealanders have interacted with trains and railways since first European settlement to more recent times. The hardback book has been produced in association with the Museum of Transport and Technology (MOTAT). It showcases an array of machines through the decades, and tells of epic feats of construction, the identities and personalities who influenced our rail story, tragedies that gripped a nation, how rail was instrumental in shaping our fledgling and largely agricultural economy, and restoration and renaissance into the modern day.
Gallery: 150 years of rail in New Zealand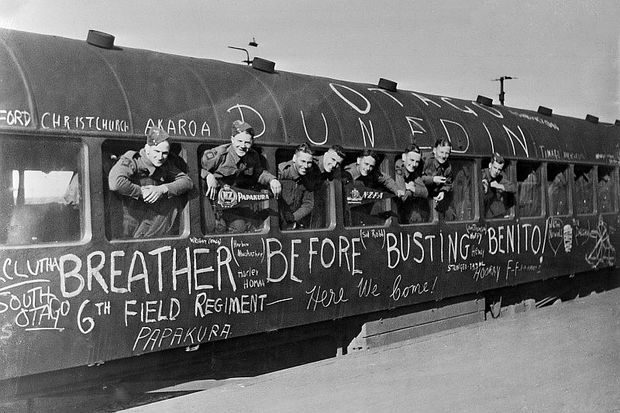 Reinforcements of the 28th (Maori) Battalion leave Rotorua in January 1944; too often in wartime the last sight of a friend or family member was framed by an NZR window. Photo credit: Alexander Turnbull Library, Wellington.
11:45 Media commentator Gavin Ellis
Gavin Ellis discusses 3rd Degree's report on the GCSB and can computers really write stories without human intervention?
Music played in this show
Artist:  The Bads
Song: Fly Together
Composer: The Bads
Album: Travel Light
Label: Warner
Time: 09:25
 
Artist:  Madeleine Peyroux
Song: The Party Oughta Be Comin' Soon
Composer: Peyroux
Album: Standing on the Rooftop
Label: Emarcy
Time: 10:30
 
Artist:  Matt Langley
Song: Told You So
Composer: Langley
Album: Virginia Avenue
Label: Matt Langley
Time: 10:45
 
Artist:  Vampire Weekend
Song: Step
Composer: Rostam Batmanglij, Ezra Koenig
Album: Modern Vampires of the City
Label: XL
Time: 11:25