Nine To Noon for Monday 3 November 2014
09:05 UN report issues grim warning on greenhouse gas levels
The United Nations Intergovernmental Panel on Climate Change has released a major summary of its last three reports. It warns greenhouse-gas levels are at their highest point in 800-thousand years, with recent increases mostly a consequence of burning fossil fuels. Professor David Frame is the Director of the Climate Change Institute at Victoria University.
09:20 NZ taxi drivers call for level playing field with Uber
Roger Heale is the executive director of the Taxi Federation; and Oscar Peppitt is a spokesman for Uber.
9:30 The biggest insider trading case in US history
A former hedge manager from Connecticut firm, SAC Capital, Mathew Martoma was last month jailed for nine years for insider trading. Martoma gained inside information about clinical trials for an experimental Alzheimer's drug, bapineuzumab - being made by two drug firms Elan and Wyeth.   When he found out the trials had not gone as well as hoped his firm, SAC Capital started selling off a $700 million position in the drug firms before the negative results were made public.
09:45 Europe Correspondent Seamus Kearney
10:05 Performer, composer and choreographer  Tihi Puanaki on empowering Maori through kapa haka
Tihi Puanaki's name, which means "pinnacle" in Maori, is fitting, as she is considered one of the top kapa haka instructors in the country. She has been involved in kapa haka for about 40 years and has received the Pride of NZ's Lifetime Achievement award. Mrs Puanaki is the founding member of Te Kotahitanga, the South Island's longest-running kapa haka group.
10:35 Book review: 'So, Anyway: The Autobiography' by John Cleese
Reviewed by Quentin Johnson. Published by Century.
10:45 The Reading: 'The Life and Loves of Lena Gaunt' by Tracy Farr
The story of Dame Lena Gaunt: musician, octogenarian, junkie. It's also a tale of loss and family, grief and, most of all, it's about letting go (4 of 12, RNZ)
11:05 Political commentators Mike Williams and Matthew Hooton
11:30 Recipes from the Akaroa Cooking School
Corporate refugees, Ant and Lou Bentley gave up careers as investment bankers in London to return home in 2006 to set up The Akaroa Cooking School. which has been named by Lonely Planet as one of the top 10 destinations in the world to learn how to cook local cuisine. The husband and wife team has always been passionate about 'real food' and go to great lengths to source fresh, local produce in season on the Banks Peninsula. They've just released a book The Akaroa Cooking School which is a business and food memoir featuring their favourite dishes from the school.
Recipes:
11:45 Off the beaten track with Kennedy Warne
Marine invaders and the lessons of Maria Island.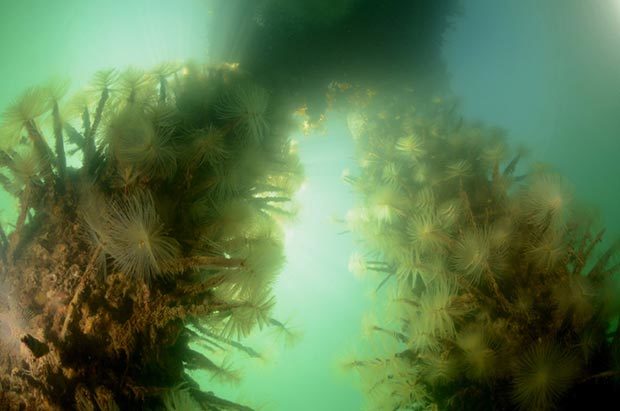 Mediterranean fanworm arrived in New Zealand in 2008 and is spreading fast. Photo by Crispin Middleton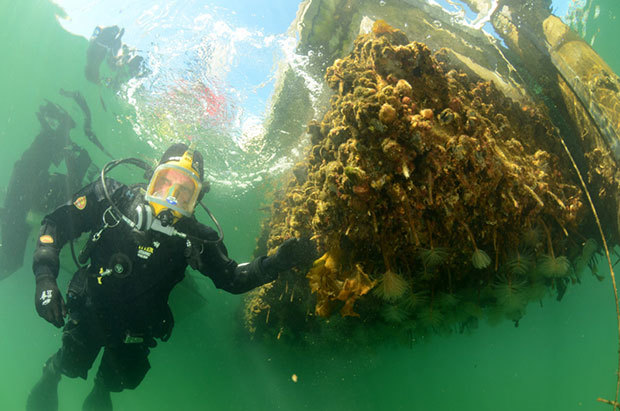 Marine biologist Matthew Smith investigates invasive Mediterranean fanworm in Auckland's Viaduct Basin during an MPI biosecurity surveillance operation in 2013. Photo by Crispin Middleton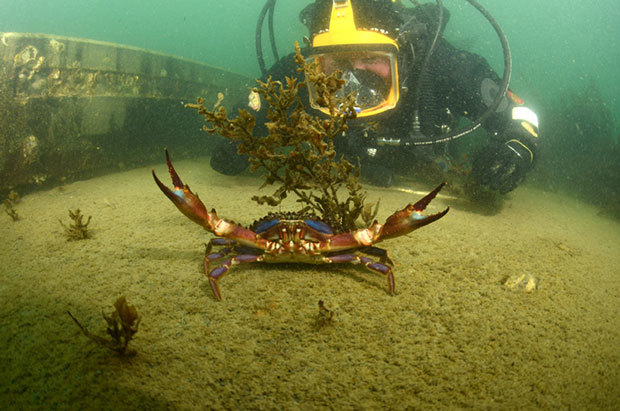 The aggressive Asian paddle crab was discovered in Auckland in 2000, and is a potential menace to aquaculture, not to mention bathers' toes. Photo by Crispin Middleton