Nine To Noon for Thursday 30 October 2014
09:05 Lawyer and victims' advocate on Roast Busters inquiry
No charges will be laid against any of the West Auckland boys who boasted online about getting girls drunk and having sex with them. The year long police investigation, Operation Clover specifically looked at eight incidents involving seven victims and five suspects, but the inquiry involved 110 potential victims and 35 young men linked to the case. While 5 of those girls made formal complaints, 25 declined to make formal statements, but police still believe they were the victims of some sort of sexual offending.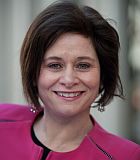 Wellington lawyer Nikki Pender has done some victims' advocacy work and she represented a woman who was pack raped by four men in Mt Maunganui. Two of the men convicted of the woman's sex attack were former police officers, Brad Shipton and Bob Schollum. Nikki Pender is a principal at the firm Franks Ogilvie.
Marina Mersi has made a documentary Consent is Not a Child's Game in which she interviewed her high school peers about their interpretation of consent.
09:20 Where will many of Auckland's sporting events be played in the future?
Robert Domm is Chief Executive, Regional Facilities Auckland (a Council-Controlled-Organisation). The council says the stadiums it owns are underutilised and costing too much, but plans to rectify the problem have met with strong opposition. The Council is divided on how to proceed, while Rugby League fans are outraged that The Warriors have been told to leave Mount Smart in 2018. Cricket and Speedway are also affected. All the codes are committed to growing their sport in Auckland - but how will the stadium shuffle help or hinder them.
Mark Cameron is Chief Executive, Auckland Cricket.
Mark Gosche is former Chair, Asia-Pacific Rugby League Federation, former director on NZ Rugby League Board, former Labour MP, life-long league fan.
09:45 UK Correspondent, Dame Ann Leslie
10:05 Place hacking, exploring off limit urban spaces with social and cultural geographer, Dr Bradley Garrett
Intrepid urban explorer, Dr Bradley Garrett is an American-born social and cultural geographer at the University of Southampton; he was previously at the University of Oxford. His PhD research was a visual ethnography with urban explorers – effectively place-hackers. He looked at people who trespass into off-limit urban spaces, in fact he was one of the group of place-hackers (the now defunct London Consolidation Crew), who explored the forbidden limits of Britain's towns and cities. His forays into London's underground World War Two bunkers and the city's secret tunnels have been photographed. He also scaled London's skyscraper, The Shard, while it was under construction, bringing him to the notice of authorities. He has been spared possible jail time by successfully arguing prosecution was a fundamental breach of academic liberty. He is the author of Explore Everything: Place-Hacking the city.
Gallery: Place-hacking with Bradley Garrett
10:35 Book review: 'Not that Kind of Girl' by Lena Dunham
Reviewed by Gina Rogers. Published by HarperCollins, RRP$34.99
10:45 The Reading: 'The Life and Loves of Lena Gaunt' by Tracy Farr
The story of Dame Lena Gaunt: musician, octogenarian, junkie. It's also a tale of loss and family, grief and, most of all, it's about letting go (2 of 12, RNZ)
11:05 Technology commentator Erika Pearson
11:25 Parenting: Teenagers translated
Janey Downshire and Naella Grew are both qualified counsellors who specialise in teenage issues and emotional literacy. Their book Teenagers Translated - How to Raise Happy Teens translates current research in psychology and brain science into practical strategies for parents.
11:45 TV Commentator Hayden Green
Hayden Green reviews Halloween specials and creepy TV shows.
Music played in this show
Artist: Tiny Ruins
Song: Me at the Museum, You in the Winter Garden
Composer: Fullbrook
Album: Brightly Painted One
Label: Spunk
Time: 10:06
Artist: The Phoenix Foundation
Song:  Bob Lennon John Dylan
Composer: Scoot/Buda/O'Conner/Callwood/Ricketts
EP: Toms Lunch
Label: NZ on Air
Time:  11:05
Artist: Beach Boys
Song: God Only Knows
Composer: Wilson
Album: The Beach Boys 20 Golden Greats
Label: EMI
Time: 11:20