Nine To Noon for Monday 13 October 2014
09:05 Terror laws
The Government is preparing to rush through legislation to do more to deal with New Zealanders joining the Islamic State. Ministers will today consider a briefing paper urging tighter passport controls, as well as other anti-terrorist measures. It's been reported these may include making it an offence to engage in a foreign conflict.
The legislation is likely to be passed under urgency before Christmas, designed to prevent New Zealanders joining foreign battles. The Prime Minister, John Key says it's important New Zealand's anti-terrorism laws align with those of allies such as Australia.
Dr Anwar Ghani, President of the Federation of Islamic Associations.
09:20 Water scientist says Environment Ministry misleading the public over water quality
Water scientist Mike Joy, claims the Environment Ministry is misleading the public with statements on its website that freshwater quality is `stable or improving'.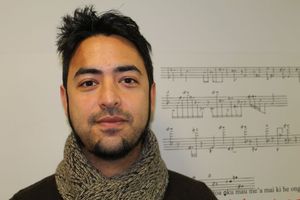 09:30 New Zealand games industry
The New Zealand games industry has doubled its revenue in the last year, building on strong growth in previous years. Is this growth sustainable or will the industry be a victim of its own success? We speak to the NZ Game Developers Association about what can be done to support the sector and where that help needs to be directed.
Ben Kenobi, Chair of the NZ Game Developers Association.
09:45 Europe Correspondent Seamus Kearney

10:05 Jacqui Cesan on more than 15 years of getting boys into dancing
Tempo Dance Festival is this year honouring Auckland dance teacher, Jacqui Cesan for her career spent helping young dancers, especially boys, achieve big things. Jacqui's three sons are all professional dancers and one is the director of the dance company she founded in 1998, Boyzdance2. She talks about how to get boys into dancing, how to get them to stay in classes as they get older, and the importance of comprehensive dance education. Jacqui also opened her Auckland school, The Dance Studio in 1999, and has taught NCEA dance at Mt. Albert Grammar School since 2008. She trained in ballet, jazz and Latin dance, spending several years studying overseas before returning to teach in New Zealand and Australia.
10:35 Book review: 'J: A Novel' by Howard Jacobson
Reviewed by Louise O'Brien. Published by Jonathan Cape, RRP$39.99
10:45 The Reading: 'Zhu Mao' by Mark Sweet
Scott returns to Hubei Province with his wife's ashes. There he confronts the memories of the terrible events that brought them together. (1 of 10, RNZ)
11:05 Political commentators Mike Williams and Matthew Hooton
Mike Williams and Matthew Hooton discuss the new cabinet line up, National loses its majority, the ongoing Labour leadership wrangles.
11:25 How to set up edible gardens for schools and communities
Hannah Zwartz, gardener and gardening writer, has researched edible gardens in the US. She recently attended the Edible School Yard Academy which trains educators to create sustainable edible education programmes in their schools and communities.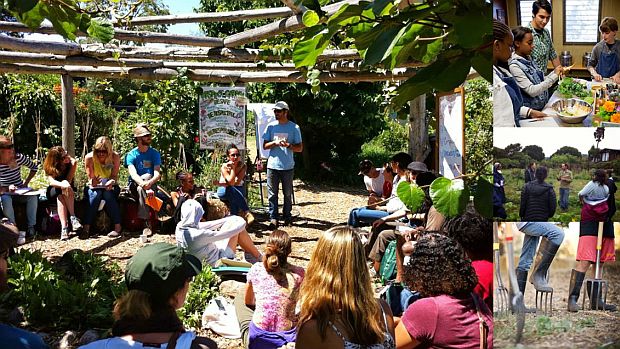 11:45 Off the beaten track with Kennedy Warne
Botanical threats on the Desert Road.
Gallery: Desert Road invaders