Nine To Noon for Tuesday 5 August 2014
09:05 12,000 District Health Board workers are threatening to strike next month
The Public Service Association, which represents the workers, say their members are being offered a pay rise of point 7 of a percent and it's not enough. The planned industrial action involves staff at every DHB, including public and mental health nurses, physiotherapists, anaesthetic technicians and dental therapists. Two strikes are planned - for September second and 10th, a 10-day ban on overtime and more than two weeks of work to rule.
Graham Dyer is Chief executive of Hutt and Wairarapa DHB, and chair of the 20 District Health Boards' Employment Relations Strategy Group
 
09:20 The Christchurch Mayor says asset sales could stem huge rate rises
The Christchurch City Council is considering selling $400 million of assets to address a nearly $1 billion shortfall in financing the city's rebuild.
The Cameron Partners report (PDF, 1.4 MB)  on the value of the council's assets and its options to reduce its $2 billion debt was released on Friday. It revealed the council needs to find an extra $783 million to $883 million by 2019.
Options given are increasing rates, borrowing more, maximising insurance payments and full or partial asset sales.
Christchurch Mayor Lianne Dalziel says "After everything we've been through in Christchurch, I honestly don't believe that we can stand up as a council and say to the people of Christchurch that we want to increase (their) rates in the double digits. I don't want to have to do that."
09:45 US correspondent Luiza Savage
10:05 The toll of Huntington's disease on generations of one Wellington family
Wellington film editor Bridget Lyon shares the story of the inheritance that has plagued her family for generations – Huntington's Disease.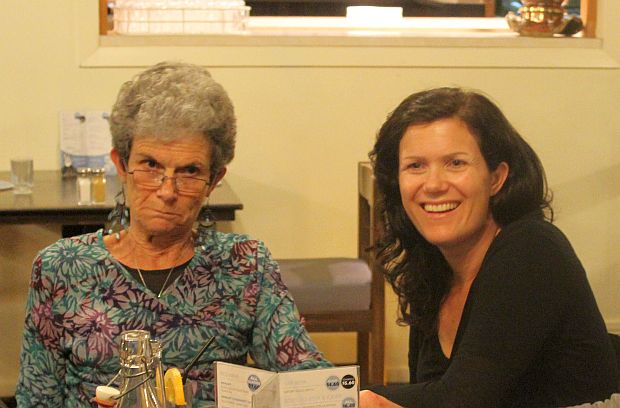 When Bridget Lyon discovered through DNA testing 17 years ago that she had not escaped the disease she set out on a journey to explore the impact of Huntington's on her family and others, facing head on what horrors she must prepare for, and whether there is any hope for a cure. The result, is the very personal documentary, The Inheritance which she made with her husband, Jeff McDonald, which screens at the New Zealand International Film Festival.  
Read more about the impact of Huntington's disease on The Wireless
10:30 Book Review: The Children's Pond by Tina Shaw
Reviewed by David Hill, published by Pointer Press Ltd.
10:45 The Reading: The Bright Side of My Condition by Charlotte Randall (Part 11 of 12)
11:05 Business commentator Rod Oram
Rod Oram looks at land sales to overseas owners - particularly Crafer farms owners Shanghai Pengxin buying Lochinver Station.
11:20 What it means to be Kiwi, with Rosemary Hepozden
Rosemary Hepozden is the author of Instant Kiwi - New Zealand in a nutshell (published by New Holland). A small book about what it means to call yourself Kiwi.
Rosemary was born in Canada and has travelled extensively most of her life. She would often find herself in places so unfamiliar and uncomfortable that she longed for a guide that would take her well beyond the 'must do' attractions and recommended restaurants, and right to the core of what it meant to be local. She has lived in New Zealand since her late teens and when she returned to New Zealand from a two-year teaching stint in Turkey, she saw the need for such a book from the other side as well - she found herself decoding the Kiwi lifestyle for a somewhat startled Turkish man who had accompanied her home. As she interpreted all things Aotearoa, she remembered once again just how cool it is to call yourself a Kiwi.
11:45 Media commentator Gavin Ellis
Gavin Ellis looks at Mike Hosking's response to criticism of his choice as host of the election debate.
Music played in this show
Artist: Fleetwood Mac
Song: Never Going Back Again
Composer: Buckingham
Album: Rumours
Label: Warner
Time: 10:44
Artist:  Oscar Isaac and Marcus Mumford
Song: Fare Thee Well (Dinks Song)
Composer: Trad
Album: Inside Llewyn Davies
Label: Nonesuch
Time: 11:06
Artist: Old Crow Medicine Show
Song: Genevieve
Composer: Landry
Album: Carry Me Back
Label: ATO
Time: 11:25
Artist: Aaradhna
Song: Sit With a Slouch
Composer: Patel/Wadams/Short
Album: Treble and Reverb
Label: Dawn Raid
Time: 11:42