Nine To Noon for Friday 1 August 2014
09:05 World Medical Association head on Ebola epidemic
Dr. Margaret Mungherea is the President of the World Medical Association; and Dr Sue Huang is a virologist with Environmental Science and Research.
09:20 Restoring retro caravans
Don Jessen is author of a new book profiling the growing trend of restoring retro caravans to their former glory in NZ. Retro Caravans - Vantastic Kiwi Collections is published by David Bateman Ltd.
09:30 Can Plants detect sound?
Two researchers at the University of Missouri have shown that plants may in fact be able to detect sound. Heidi Appel and Rex Cocroft recorded the sound of a cabbage butterfly caterpillar chewing a leaf and when they played it to the mustard plant, it produced more mustard oil, which it uses as a defence to deter insects.
09:45 Pacific correspondent Mike Field
10:05 Geneticist Sharon Moalem on the influences of gene inheritance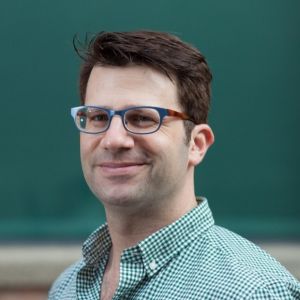 Sharon Moalem is an award winning geneticist, scientist and New York Times bestselling author. His work focusses on bringing together genetics, biology, and medicine to explain how the human body works.
His latest book titled Inheritance (published by Sceptre) reveals how genetic breakthroughs are transforming our understanding of the world, and of ourselves. With advances in science and medicine - can the cancer gene carried in your bloodline, or your pre-disposition to mental health issues be stopped in its tracks?
Sharon Moalem, a lead researcher of human genetics, health and inheritance, gives examples of how research can be used to help some people take control of their medical destiny.
10:35 Book review: The Empathy Exams by Leslie Jamison
Reviewed by Tilly Lloyd, published by Granta.
10:45 The Reading: The Bright Side of My Condition by Charlotte Randall
(Part 9 of 12)
11:05 New music with Grant Smithies
11:30 Sports commentator Brendan Telfer
Brendan assesses our performance at the Glasgow Commonwealth Games.
11:45 Comedians James Elliot and Michele A'Court look back at the Week that Was.