Nine To Noon for Monday 14 July 2014
09:05 Final of the Football World Cup
Andrew Downie is our correspondent in Brazil.
09:15 Are e-cigarettes a health innovation or a risk?
University of Auckland population health associate professor Chris Bullen and co-director, NZ Tobacco Control Research Turanga; and Pamela Ling, Professor of Medicine at the University of California San Francisco. Her research is on tobacco prevention among young people, and the marketing and advertising of e-cigarettes.
09:30 Otago University's bid to harness student volunteers
Sze-En Lau is the Coordinator of the University of Otago Volunteer Centre.
09:45 Middle East correspondent Irris Makler
Israeli warns of large-scale bombing of Gaza.
10:05 Shirley-Anne Thomson on 70 years in highland dancing
Shirley-Anne Thomson, aged 79, has an incredible almost 70-year history of highland dancing in New Zealand, including performing for royalty, in prisons, and in countries all over the world. She is part of the New Zealand contingent traveling to Edinburgh to participate in the famous Military Tattoo at Edinburgh Castle. The 36 highland dancers taking part are performing in combination with a kapa haka group – the first time at the Tattoo that kapa haka and highland dancers have taken to the stage at the same time. Shirley-Anne is the choreographer of the highland dance component. The group will be performancing in front of a live audience of 220,000 over 25 shows during the month of August. Up to 300,000,000 more people will watch the spectacle on BBC television around the world. This year's Tattoo boasts the largest ever massed pipes and drums group at the event, with a cast of more than 1000 people.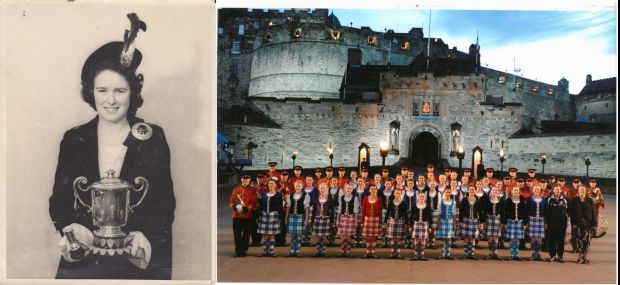 Left: Shirley-Anne Thomson (nee Trengrove)  Right: New Zealand highland dancers at Edinburgh
10:30 Book review: How to Build a Girl by Caitlin Moran
Reviewed by Louise O'Brien, published by Ebury Press, RRP$37.99
10:45 The Reading: Stroke of Fate by Sophie Pascoe with Tony Smith
Autobiography of Sophie Pascoe, the Paralympic swim champion (1 of 6, RNZ)
11:05 Political commentators Matthew Hooton and Mike Williams
The fall out from the Malaysian diplomat scandal, and how some of the smaller parties are gearing up for the election.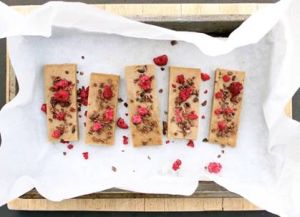 11:30 Food with Roman Jewell of Fix and Fogg Peanut Butter
Fix and Fogg Peanut Butter: Commercial lawyer turned artisan peanut butter maker Roman Jewell shares some recipes.
Recipes:
Fix and Fogg Peanut Butter Fudge Fingers
Winter Peanut Butter Coleslaw
Salted Peanut Butter Smoothie
11:45 Off the beaten track with Kennedy Warne
The battle for our native birds and the world's largest prehistoric gull.
Links:
Battle for our Birds - DoC article
Battle for our Birds - video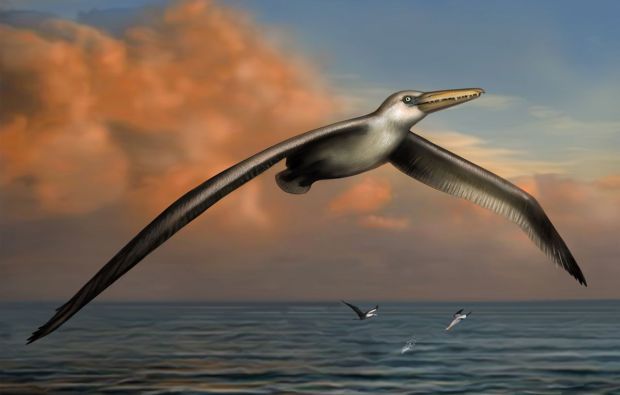 Pelagornis sandersi, the world's largest flying bird. Image: Liz Bradford