Nine To Noon for Tuesday 1 July 2014
09:05 Today's big overhaul of refugee and migrant resettlement
Steve McGill is the General Manager Settlement, Protection and Attraction, Immigration New Zealand; and Marie Johnson is the chairperson of the Nelson Multicultural Council.
09:20 The UN children's fund says Boko Haram is having a severe impact on girls' education in Nigeria.
A state of emergency is in force in northern Nigeria because of the group's increasingly violent campaign to overthrow the government and create an Islamic state. Nigeria has the most children out of school in the world -- more than 10.5 million. Many are girls, mainly in the north.
UNICEF's Child Protection Chief, Susan Bissell
09:45 US correspondent Jack Hitt
Reports on the US business health care plans to include free birth control.
10:05 US filmmaker on joining the Libyan conflict as a foreign fighter
Matthew VanDyke left home in Baltimore aged 27, with a video camera and a motorbike, looking for adventure and a "crash course in manhood". He rode 56,000 kilometres across the Middle East, embedding with US forces in Iraq and getting into increasingly strange, adrenaline-fuelled situations in places such as Libya and Afghanistan. In 2011, he returned to North Africa, at the behest of friends he had made there, to fight against the regime of Muammar Gaddafi in the Libyan civil war as a foreign fighter. He was captured by Gaddafi's forces and spent nearly six months as a prisoner before escaping from Abu Salim prison and returning to combat until the end of the war. VanDyke is the subject of the Marshall Curry documentary, Point and Shoot about his experiences in Libya, which is screening at the New Zealand International Film Festival. He has since spent time in Syria, to document the conflict and advise rebel fighters there, and has produced the short film Not Anymore: The Story of a Revolution.He has asked that it be shared freely.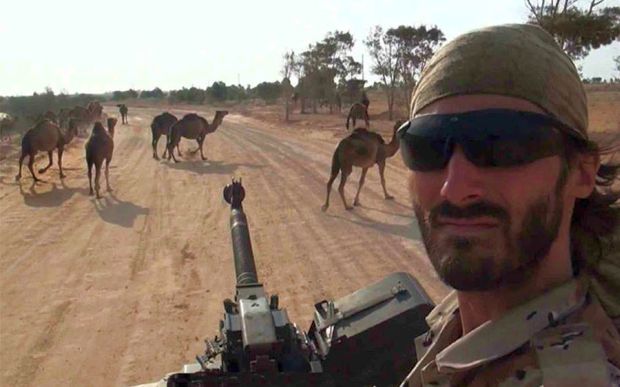 Gallery: Matthew VanDyke
10:35 Book review: I See You Made an Effort: Compliments, Indignities and Survival Stories from the Edge of 50 by Annabelle Gurwitch 
Reviewed by Leah McFall, published by Penguin
10:45 The Reading: How to Hear Classical Music, written and told by Davinia Caddy
Musicologist, historian and writer Davinia Caddy offers a guide to assist a listener to understand, interpret and appreciate classical music and an overview of the history and social mores of the genre. (Part 7 of 10).
11:05 Business commentator Rod Oram
Discusses investment in ports; and Irish businessman Tony O'Reilly's descent into financial disaster.
11:30 Vasanti Unka's "The Boring Book"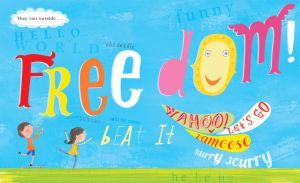 The Boring Book won the Margaret Mahy Book of the Year Award and Best Picture Book at last week's New Zealand Post Book Awards for Children and Young Adults. Author, designer and illustrator Vasanti Unka on enticing young children to read.
11:45 Media commentator Gavin Ellis
Asks: 'When do we know we're being presented with advertising?'
Music played in this show
Artist: The Temptations
Song: Ain't Too Proud to Beg
Composer: Holland and Whitfield
Album: The Temptations Greatest Hits
Label: Motown
Time: 9:32
Artist: LA Mitchell
Song: Just a Girl froma Small Town
Composer: Mitchell
Album: Birds of Paradise
Label: 174 East
Time: 9:45
Artist: Meghan Smith
Song: A Little Love
Composer: Smith
Album: The Cricket's Quartet
Label: SIRE
Time: 11:26