Nine To Noon for Monday 16 June 2014
09:05 Calls for a new children's hospital for Wellington
Brendon Bowkett, a paediatrician at Wellington's Capital and Coast DHB, says the current facility is too small and old to deal with growing demands and lacks a proper air conditioning system.
Backing his calls for a new facility for the region are the Mayor of Porirua, Nick Leggett and Diana Marsh, a Wellington mother who's daughter is approaching the end of two years of treatment for Leukaemia.
Capital and Coast DHB's clinical leader for paediatrics, Dr Andrew Marshall responds.
09:30 Insurers warn about couchsurfers
Insurance providers say New Zealanders are much too trusting when finding online accomodation, or having strangers to stay in their homes - and if your are robbed by someone you allowed to stay in your house, you may not be covered.
09:45 Middle East correspondent, Ruth Sherlock
Ruth Sherlock is in Mosul, Iraq's second biggest city, which is now held by the Sunni militant group, ISIS.
10:05 Brenda Woolley on training search and rescue dogs
Urban Search and Rescue's lead dog trainer, Brenda Woolley talks about her 17 years of training dogs to step up in dangerous and chaotic situations – including in the aftermath of the 2011 Christchurch earthquakes. Her lifelong ability to build rapport with dogs, and spot which ones have potential to do the tough jobs, led to Brenda working in animal control for the Christchurch City Council – she and her husband Rex have run the Council's dog shelter for 29 years – before she got into Land Search and Rescue and later, Urban SAR. She has a QSM for services to Urban Search and Rescue.
If you think your dog fits the requirements Brenda outlines in this interview, and you're keen to register your interest with Urban Search and Rescue, you can visit the team's website.

Brenda Woolley and her dog Luna
10:35 Book Review: Empty Bones by Breton Dukes
Reviewed by David Hill, published by Victoria University Press.
10:45 The Reading: Waiting for Einstein by Nigel Cox
A love triangle and mid-relationship disappointments precipitate a violent split between long-term friends Peter and Ralph. (Part 10 of 12).
11:05 Political commentators Matthew Hooton and Mike Williams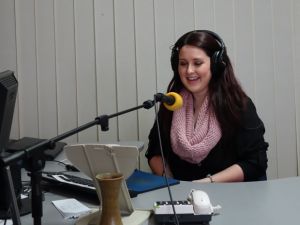 11:30 Healthy food on a student budget
Lauren Bramley is a student and amateur cook, whose blog Health Eating on a Student Budget shares her recipes, and instructions for making cheap healthy meals. Lauren will share a recipe for her Paleo Fishcakes.
Lauren talking to us from our Napier studio
11:45 Off the beaten track with Kennedy Warne
Kennedy Warne discusses his highlights of a two-week excursion visiting forests up and down the country.
Gallery: Forests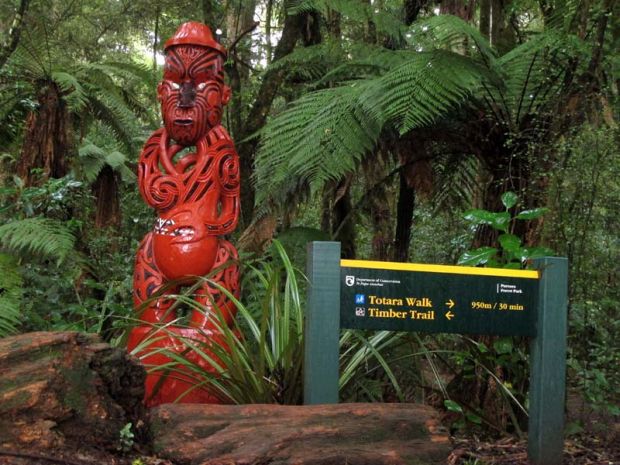 Start of the Totara Walk
Music played in this show
Artist: The Be Good Tanyas
Song: For the Turnstiles
Composer: Young
Album: Hello Love
Label: Nettwerk
Time: 10:05
Artist: Paolo Nutini
Song: Numpty
Composer: Nutini
Album: Caustic Love
Label: Atlantic
Time: 10:35
Artist: The Beatles
Song: Love Me Do
Composer: Lennon/McCartney
Album: 1
Label: Apple
Time: 11:30