Nine To Noon for Tuesday 10 June 2014
09:05 A foster mother's story
Karen Scott shares the very personal story of taking in a five-year-old foster child and why she felt she had no choice but to return him to Child Youth and Family.
Karen's foster son exhibited troubling behaviours, including injuring animals. She says her repeated attempts to get help for him through Child Youth and Family were ignored.
Nine to Noon also speaks with Victoria University clinical psychologist Wendy Kelly, who has worked in the area of foster care for over 20 years, and is currently doing her PHD on the foster parent and child relationship.
09:30 Dutch teen designs method of cleaning up plastic rubbish piles in ocean
Nineteen-year-old Dutchman Boyan Slat believes he has found a way to clean up giant areas of floating plastic rubbish in the world's oceans. He is the founder of  The Ocean Cleanup, and has designed floating platforms which use solar and wind energy to catch the plastic detritus in our oceans in a central spot for extraction. The United Nations Environment Program estimates that millions of tons of plastic have entered the oceans, and that the piles, known as gyres, contain on average six times more plastic than zooplankton. A feasibility study on Boyan Slat's system has just been completed, and he believes by deploying the proposed system for ten years, almost half of the plastic within the Great Pacific Garbage Patch could be removed.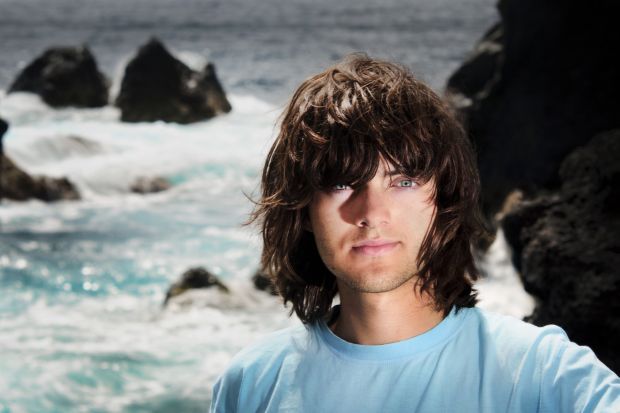 09:45 US correspondent Jack Hitt 
10:05 Distinguished Professor Bill Denny on designing and developing cancer drugs
Distinguished Professor Bill Denny is the director of the Auckland Cancer Society Research Centre at the University of Auckland. He has designed and developed cancer drugs for the past 40 years, and his work was recently acknowledged with the American Chemical Society's 2014 Medicinal Chemistry Award. Dr. Denny trained as a chemist at Auckland and Oxford Universities, and is a past-President of the NZ Institute of Chemistry and NZ Society for Oncology. Awards include the Rutherford Medal of the Royal Society of NZ, the Adrien Albert Medal of the UK Royal Society of Chemistry, the Albert Award of the Royal Australian Institute of Chemistry, and Biotechnologist of the Year. He has been closely involved in design and development of twelve new cancer drugs brought to clinical trials, and is an author on about 600 scientific papers and 120 patents and applications.
10:35 Book review: Mr Mercedes by Stephen King
Reviewed by Crystal Beavis, Published by Hodder
10:45 The Reading: Waiting for Einstein by Nigel Cox
A love triangle and mid-relationship disappointments precipitate a violent split between long-term friends Peter and Ralph. (Part 6 of 12)
11:05 Business commentator Rod Oram
Rod Oram looks at Postie Plus going into administration, Solid Energy's job cuts at the Stockton mine and A2 Milk running into stiff opposition in across the ditch.
11:30 Curioseum - a collection of short stories from behind the scenes at Te Papa
Adrienne Jansen is editor of The Curioseum, a collection of extraordinary stories and poems from some of New Zealand's best writers. Wellington author Jo Randerson wrote the chapter 'Things from Other Places' for The Curioseum.
11:45 Media commentator Gavin Ellis
Overuse of the F-word in media and The PwC Global Entertainment & Media Outlook 2014-18.
Music played in this show
Artist: Leyla McCalla
Song: Rose Marie
Composer: Trad
Album: Vari Coloured Songs - A Tribute to Langston Hughes"
Label: Fatpossum
Time: 10:10
Artist: Erma Franklin
Song: Light My Fire
Composer: Krieger/Densmore/Manzerak/Morris
Album: Southern Soul
Label: Mojo
Time: 10:35
Artist:  Pixie Williams
Song: Ain't It a Shame
Composer: Kawaitiama
Album: For the Record - The Pixie Williams Collection 1949 - 1951
Label: Blue Smoke
Time:11:20