Nine To Noon for Monday 19 August 2013
09:05 Claims the Government is overriding basic rights with instant dismissal plans for anyone who fails new child abuse screening
Garry Collin, chair of the Family Law Section of the Law Society; and Andrew Scott Howman, Wellington employment lawyer.
09:30 Housing policy options
David Preston is a consulting economist who has specialised in public sector issues. He has held senior positions at the Treasury, the Ministry of Social Development and Foreign Affairs. He has also worked for the International Monetary Fund. David has written the chapter 'Policy Options for Social and Affordable Housing', in the new book, Homes People Can Afford: How To Improve Housing in New Zealand, edited by Sarah Bierre, Philippa Howden-Chapman, and Lisa Early.
09:45 Europe correspondent Carsten von Nahmen
The row over Russia's new law against "homosexual propaganda" which has overshadowed the athletics world championships.
10:05 Shaun Davison - author of On A Mission
Shaun Davison trained as a Marist priest at the Catholic seminary St Mary's in Hawkes Bay in the mid-1970s. He has written a book about his time there, with interviews with 21 other men who went through the seminary. The book is called On A Mission and is published by Steel Roberts. Shaun Davison is now the head of religious studies at Pompellier Catholic College in Whangarei.
Gallery: Memories of St Mary's
10:35 Book Review with Anne Else
My Brilliant Friend by Elena Ferrante
Published by Text
10:45 Reading: A Night on the Town, a short story by Angela Carey
A woman remembers her carefree days in Nottingham from the vantage point of a mother of young children whose time isn't hers anymore. Read by Emma Kinane.
11:05 Insurance cover embargo reinstated after earthquake
IAG has confirmed that it is reinstating an insurance embargo for new home, contents and commercial insurance in the Lower North Island and Upper South Island regions. Craig Dowling is the Head of Corporate Affairs for IAG.
11:15 Politics with Matthew Hooton and Mike Williams
11:35 Food - Peter Langlands
Peter Langlands is a keen whitebaiter and photographer who has written a location guide to Canterbury whitebaiting and runs the Whitebaiting NZ Facebook page.
Peter Langland's blog Wild Capture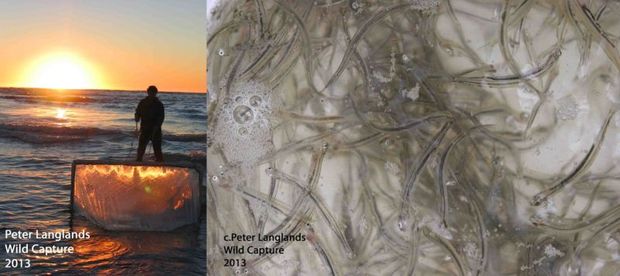 11:50 Off the Beaten Track with Kennedy Warne 
Rogaining – a sport invented in Melbourne in 1976. What attracts people to the sport, how it works, the distraction of watching wallabies doing a bit of cross-country navigation, and the sport's designated "culinary manager".