Nine To Noon for Wednesday 26 June 2013
09:05 Bid to halt Japan's whaling programme in the Southern Ocean
International court bid to put a halt to Japan's whaling programme in the Southern Ocean is getting underway at the International Court of Justice at Hague. Vassili Papastavrou, whale biologist for the International Fund for Animal Welfare.
09:15 US President Barack Obama's new plan to tackle climate change
David Hawkins, director of climate programmes at the US Natural Resources Defense Council.
09:30 Funding for girls or women to store ovarian tissue
Why is there is no funding for girls or women without partners to store ovarian tissue if they face cancer treatment, yet there is funding for freezing the sperm of post-pubertal boys?
Dr Scott McFarlane is the Clinical Leader of the National Child Cancer Network which is developing Guidelines for Fertility Preservation for People with Cancer; and Hayley Thomas, vice-president of Canteen.
09:45 Australia correspondent Bernard Keane
10:05 Pip Cheshire - NZ architect
Auckland-based architect and founder of Cheshire Architects, whose career spans three and a half decades. He is the winner of this year's NZ Institute of Architects Gold Medal for Career Achievement and the institute's President-Elect.
Gallery: architecture by Pip Cheshire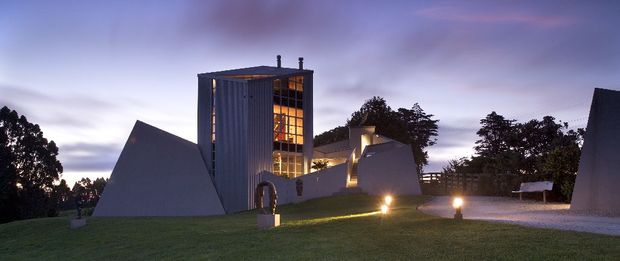 Stringer House, Mahurangi - photo by Simon Devitt.
10:35 Book Review with Harry Broad
Inequality: a New Zealand crisis and what we can do about it, edited by Max Rashbrooke
Published by Bridget Williams Books
10:45 Reading: Wulfsyarn by Phillip Mann
The epic tale of the fate of the The Nightingale, the largest and most sophisticated spaceship ever devised by human or alien intelligence.
11:05 Marty Duda's Artist of the Week - Manic Street Preachers
1. Slash 'N' Burn (3:59) - Manic Street Preachers taken from 1992 album "Generation Terrorists" (Columbia)
2. A Design For Life (4:16) - Manic Street Preachers taken from 1996 album "Everything Must Go" (Epic)
3. If You Tolerate This Your Children Will Be Next (4:50) - Manic Street Preachers taken from 1998 album "This Is My Truth, Tell Me Yours" (Epic)
4. (It's Not War) Just The End Of Love (3:28) -Manic Street Preachers taken from 2010 album "Postcards From A Young Man" (Columbia)
11:30 Law commentator Mai Chen
Stronger protections for lawful migrant workers; and United Future's loss of funding.
11:45 Arts commentator Courtney Johnston
Shane Cotton's new exhibition at the City Gallery in Wellington; and a little case of the curse of the pharaohs.
Links:
Shane Cotton 'The Hanging Sky', City Gallery Wellington, until 6 October 2013
Shane Cotton 'The Hanging Sky' publication
Justin Paton on Shane Cotton: 'Speaking sticks and moving targets'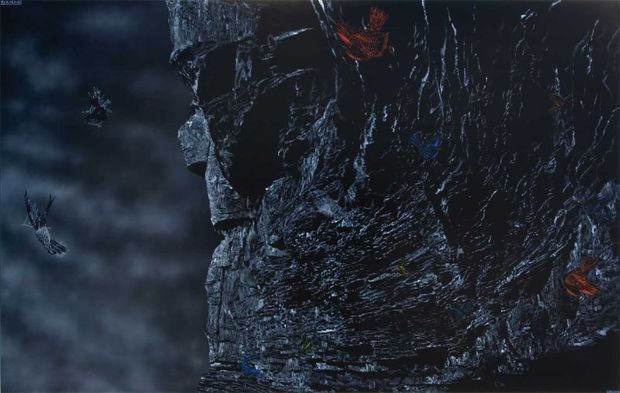 Shane Cotton, Takarangi, 2007. Acrylic on linen. Collection of Christchurch Art Gallery Te Puna o Waiwhetu, purchased 2007.
Music played in this show
09:30am
Nina Simone: 'See Line Woman'
from her 1964 album Broadway Blues Ballads
10:06am
The Veils: 'Birds'
from their 2013 Album Time Stays, We Go