Nine To Noon for Tuesday 12 February 2013
09:05 The shock resignation of Pope Benedict XVI
Archbishop John Dew, Roman Catholic Archbishop of New Zealand.
Delia Gallagher is based in Rome, she is a contributing editor for Inside the Vatican magazine.
09:40 YahooXtra email compromised by hackers
Telecom finally admits its YahooXtra email service has been compromised by hackers, while IT experts say it may be the single biggest email takeover ever seen in New Zealand. Daniel Ayers, director of Elementary Solutions, a computer forensic company.
09:45 United States correspondent Luiza Savage
10:05 Composer Tan Dun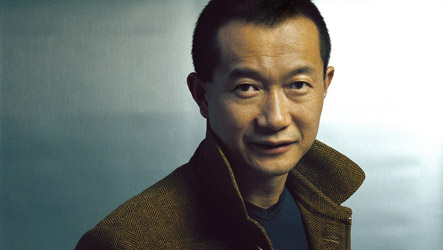 Tan Dun, a Chinese contemporary classical composer who is most widely known for his scores for the movies 'Crouching Tiger, Hidden Dragon' and 'Hero'. To mark the Year of the Snake, the Academy Award-winning composer is coming to to New Zealand to welcome in the Chinese New Year and conduct the New Zealand Symphony Orchestra in a performance of his Martial Arts Trilogy.
Image from www.tandunonline.com
10:35 Book Review with David Hill
The Universe vs Alex Woods by Gavin Extence
Published by Hodder
10:45 Reading: The Open Accounts of an Honesty Box by Julie Helean (Part 4 of 12)
Jinx walks to Millie May's vege stall and a place for cell phone coverage. Playdough her dog is not well and a nice pair of men take her back to town where Martha keeps an eye on him. Gareth, the young blacksmith, goes to check Fliss's daughter Paula's horse and back in Easy, Martha hatches plans for Jinx to stay and help the local women build a toilet.
11:05 Business commentator Rod Oram
The Mainzeal collapse.
11:30 The Factory - NZ's Pacific musical
Director Anapela Polataivao and writer Vela Manusaute of performing arts company Kila Kokonut Krew. They're the brains behind The Factory, NZ's first Pacific musical, which is part of the Auckland Arts Festival.
11:45 Media commentator Gavin Ellis
The Government's attitude to Official Information Act reform; and the latest newpaper circulation figures.
Music played in this show
Music played
TITLE: Summer Breeze
ARTIST: Tim Guy
COMP: Guy
ALBUM: Hummabyes
LABEL: Monkey
TIME PLAYED: 09:36
TITLE: Crouching Tiger Hidden Dragon
ARTIST: Tan Dun and Yo Yo Ma
COMP: Tan Dun
ALBUM: Crouching Tiger Hidden Dragon soundtrack
LABEL: Sony
TIME PLAYED: 10.07
TITLE: Love and Affection
ARTIST: Joan Armatrading
COMP: Armatrading
ALBUM: To the Limit
LABEL: A & M
TIME PLAYED: 11.25