Nine To Noon for Monday 6 August 2012
09:05 The death of two New Zealand soldiers in Afghanistan
Colonel Richard Hall is a former head of the NZ Defence Force Provincial Reconstruction Team in Afghanistan. He volunteered to command the New Zealand contingent in Bamiyan from October 2008 to April 2009.
09:25 Primary principals urge the media not to publish national standards data
Geoff Lovegrove, principal of Lytton Street School in Manawatu; and Paul Drummond, head of the Principals' Federation.
09:45 Africa correspondent David McKenzie
The Ebola outbreak in Western Uganda, and more trouble in Eastern Democratic Republic of Congo.
10:05 Chris Winitana - The revitalisation of te reo
Chris Winitana, journalist, playwright, author and producer (Ngati Tuwharetoa and Ngai Tuhoe) has won the Maori Language Award for his book Toku Reo, Toku Ohooho: My Language, My Inspiration at the 2012 NZ Post Book Awards.
10:35 Book Review with Siobhan Harvey
Shaken Down 6.3 by Jeffrey Paparoa Holman
Published by Canterbury University Press
10:45 Reading: 'You've Come a Long Way Baby' by Pip Adam read by Erin Banks
Another of the short stories from Pip Adam's collection Everything We Hoped For.
11:05 Political commentators Matthew Hooton and Mike Williams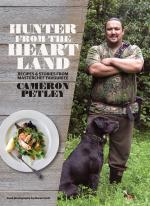 11:30 Guest chef Cameron Petley and wine commentator Stephen Morris
Hunter from the Heartland by Cameron Petley
Published by Random House (August 2012)
Food photography by Kieran Scott
Recipes:
Boil Up
Māori Bread
Kina Omelette with Lemon Sauce
11:45 Off The Beaten Track with Kennedy Warne
Cuckoos, kauri, Corvo and cod.
Find out more about the shining cuckoo from the This Way Up Team.

Pipiwharauroa, the shining cuckoo. Photograph by Rod Morris.