Nine To Noon for Monday 25 June 2012
09:05 Judge Carolyn Henwood on the link between foster care and crime
The parole board member, former youth court judge and chair of the Henwood Trust discusses how to stop so many of thousands the children who are taken into state care from ending up in prison.
09:30 Diabetes-related eye disease in the Pacific
Andrew Bell is the executive director of the Fred Hollows Foundation NZ, which is opening a diabetes eye centre in Suva. Andrew discusses the diabetes epidemic the Pacific, and its impact on eye health. Around 41% of adults in Fiji have diabetes, and Pacific-wide the rates are amongst the highest in the world.
09:45 Europe correspondent Seamus Kearney
The latest on European debt crisis and the Breivik trial ends in Norway with a walkout by victims and families of those killed.
10:05 Feature guest: Laurie Williams - Northland-based Luthier (guitar maker)
Northland man Laurie Williams who makes custom built guitars, violins and ukuleles out of native timber including kauri. He is also one of the subjects of a new documentary to screen at the 2012 New Zealand Film Festival called Song of the Kauri.
Gallery: Luthier Laurie Williams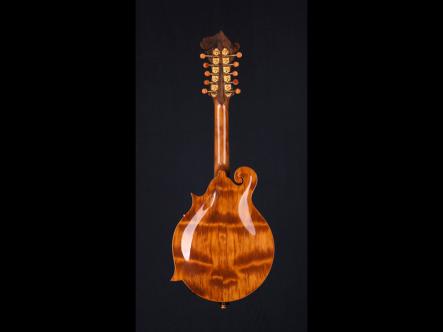 A mandolin made by Laurie Williams, made with ancient kauri.
10:35 Book Review with Jane Westaway
The Daughters of Mars by Tom Keneall
Published by Vintage Australia
10:45 Reading: Smoking in Antarctica by Steve Braunias
A collection of columns by an award-winning chronicler of our life and times Steve Braunias.
11:05 Political commentators Matthew Hooton and Mike Williams
Analysis of asset sales legislation, league tables for schools, the Labour Party General Secretary job, and the ACC shambles.
11:30 Guest chef Joan Bishop with Winter Warmers and wine commentator John Hawkesby
Joan is an experienced cook and a recipe developer and she has written a monthy column for the Otago Daily Times for the past 25 years.
A Southern Woman's Kitchen by Joan Bishop
Published by Random House
Recipes:
Creamy Parsnip and Orange Soup
Slow-cooked Lamb with Moroccan Spices
Lemon Delicious Pudding
11:45 Off the Beaten Track with Kennedy Warne
What to do if you get lost in the bush.
Music played in this show
Playlist
Played about 09:25am
This Charming Man - by the Wellington International Ukulele Orchestra
Written by Marr/Morrissey
from the Wellington International Ukulele Orchestra EP "I Love You"
Ukulele
Played at 09:46am
Spinning Top by Solar Rosa and LA Mitchell
By Sparaggon and Mitchell
From 2012 album Low and Behold, High and Beyond
NZ On Air Kiwi Hit Disc 1
Played at about 10.37am
Happy Pills by Norah Jones
Written by Norah Jones
From 2012 Labum Little Broken Hearts
Blue Note