Nine To Noon for Wednesday 4 April 2012
09:05 Growing number of complaints about rushed mortgagee sales leaving people in debt to their banks
Deborah Battell, banking ombudsman; and Steve McGowan, Auckland mortgage broker and member of the New Zealand Mortgage Brokers Association.
09:30 Budget cuts putting financial pressure on preschools
Maria Johnson, president of the Early Childhood Council; and Theresa Dodd, director and co-owner of the Penguin School of Early Learning in Howick.
09:45 Australia correspondent Karen Middleton, Chief political correspondent for SBS Television
Julia Guillard's attempt to try to avoid the same fate in the Federal Election as Labour suffered in the recent Queensland State elections.
10:05 Rod Morris - The Kiwi
Rod Morris is a wildlife photographer, film and documentary maker and conservationist, also a lobbyist against mining on the Denniston Plateau. He's been involved in many conservation initiatives, including takahe recovery, searches in Fiordland for kakapo, and rescue missions to save the Chatham Island black robin. This week Rod is doing a series of talks throughout the North Island on the biodiversity of the Denniston Plateau (Westland).
Kiwi: A Natural History by Isabel Castro and Rod Morris, published by New Holland.
Gallery: Photographs of kiwis by Rod Morris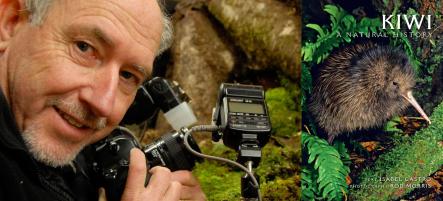 10:30 Book Review with Phil Vine
The Good Father by Noah Hawley
Published by Hodder & Stoughton
10:45 Reading: Adam by Helen M. Hogan
Alone in the Waikotahi Post Office, Adam is confronted with a problem.
11:05 Music with Marty Duda
Artist of the Week - Justin Townes Earle
1. What To Do When You're Lonesome (3:32) - Justin Townes Earle taken from 2008 album, "The Good Life" (Bloodshot)
2. Midnight At The Movies (3:22) - Justin Townes Earle taken from 2009 album, "Midnight At The Movies" (Bloodshot)
3. Christchurch Woman (4:11) - Justin Townes Earle taken from 2010 album, "Harlem River Blues" (Bloodshot)
4. Memphis In The Rain (2:26) - Justin Townes Earle taken from 2012 album, "Nothing's Gonna Change The Way You Feel About Me Now" (Bloodshot)
11:30 Legal commentator Mai Chen
The Waitangi Tribunal is granting the New Zealand Maori Council an urgent hearing for two claims relating to the Crown's proposal to sell a minority shareholding in four energy SOEs; and Maori rights to fresh water and geothermal resources under the Treaty.
11:45 Arts commentator Courtney Johnston
The Los Angeles County Museum of Art has recently hauled a 340 tonne boulder through 22 cities in order to realise Michael Heizer's massive sculpture 'Levitated Mass'. Meanwhile, a Greek digital artist has breathed new life in Van Gogh's 'Starry Night'.
Links
Watch Starry Night, by Petros Vrellis