Nine To Noon for Wednesday 21 March 2012
09:05 The Urewera four
Grant Illingworth, public and criminal law expert.
09:20 Research linking the prevalence of liquor outlooks in certain communities in Manukau with higher levels of crime than elsewhere is to be extended across the North Island
Michael Livingston, an Australian expert on the relationship between physical availability and alcohol-related harms who will be working with Waikato in extending the research; Dr Michael Cameron, a research fellow of the Population Studies Centre at the University of Waikato and a lecturer in the Department of Economics at the University of Waikato, who led the Manukau research; and Gerard Vaughan; Chief Executive of the Alcohol Advisory Council of New Zealand.
09:45 Australia correspondent Kate Middleton
The new foreign minister Bob Carr's highly inflammatory comments about PNG which has infuriated its government and resulted in a please explain summons for the Australian High Commissioner in Port Moresby.
10:05 Feature guest - Jenny MacIntyre
Jenny has just returned from a two-year stint in Myanmar working for World Vision as its head of communications for the region. She fell in love with the country and is heading back there in August to work as a teacher. She talks about the issues the country faces, and the massive changes it's going through as it transitions to democracy after five decades of military rule.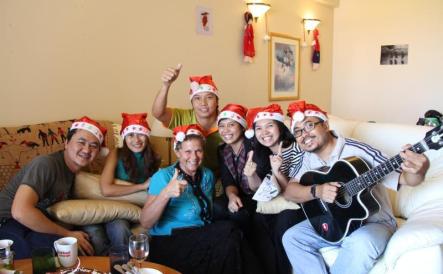 World Vision's communications team in Myanmar.
10:25 Book Review with Ralph McAllister
The Cove by Ron Rash
Published by Text Publishing
10:45 Reading: Gifted by Patrick Evans, told by Stuart Devenie
Patrick Evans's fictional tale of the relationship between writers Frank Sargeson and Janet Frame, the young woman who in the mid-1950s arrived to stay in the old army hut beside his Takapuna house and wrote her first full-length novel there .
Audio will be available here after broadcast.
11:05 Marty Duda's Artist of the Week
Crosby, Stills & Nash who are performing in Auckland on Saturday at Trusts Stadium. The trio was hugely popular and culturally important when they formed in 1969 and released their first album. By the time they performed at Woodstock in August of that year, they were joined by Neil Young, which resulted in an on-again, off-again relationship that's been going on for 40 years. The group's trademark harmonies are still influential today.
Tracks
1. Marrakesh Express (2:24) - Crosby, Stills & Nash taken from 2009 album, "Demos" (Rhino/Atlantic)
2. Long Time Gone (4:17) - Crosby, Stills & Nash from 1969 album, "Crosby, Stills & Nash" (Atlantic)
3. Dark Star (4:43) - Crosby, Stills & Nash taken from 1977 album, "CSN" (Atlantic)
4. Southern Cross (4:40) - Crosby, Stills & Nash taken from 1982 album, "Daylight Again" (Atlantic)
11:30 Law commentator Andrew Scott-Howman
The phenomonem and legality of "atomic resignations". This is where disgruntled employees who jump or are pushed from their jobs find ways to humiliate their former employers, from creating software messages, to twittering and writing op-ed pieces in newspapers.
11:45 Arts commentator Courtney Johnston
The passage of a giant rock on a truck travelling across California to Los Angles. The megalith is the main component of a new work by the reclusive Nevada-based artist Michael Helzer.