Nine To Noon for Thursday 22 December 2011
09:05 Failure of government agencies in child torture and abuse case
Bernadine MacKenzie, head of Child, Youth and Family; Mel Smith, former Ombudsman and author of the ministerial report into the case; and Russell Wills, Children's Commissioner.
Twenty five agencies were involved in the case of an Auckland family where two children were the victims of horrific abuse and neglect. A ministerial report on the case has recommended the Government make 13 changes, including better information sharing, placing CYF workers in schools and setting up a Child Protection Court.
09:30 Radioactive muttonbirds
Josh Adams, seabird ecologist from the US Geological Survey
09:45 UK correspondent Kate Adie
Hamleys toy store tackles a controversial subject; the Military Wives Choir; and the Miners Trade Union building in Sheffield is to become a casino.
10:05 Big Year Interview - Richard MacManus, founder of technology website ReadWriteWeb
Richard MacManus has just sold his technology website ReadWriteWeb to US digital publishing firm Say Media for what is believed to be NZ$6.7 million. The website is one of the most popular and influential technology publications in the world, and is known for offering insightful analysis about each day's internet industry news.
10:35 Book Review with Harry Ricketts
Charles Dickens: A Life by Claire Tomalin
Published by Viking
10:45 Reading: Africa And Tauranga, a short story by Sarah Boddy
A young boy reflects on his life in the days coming up to Christmas.
11:05 New Technology with Donald Clark
Donald questions whether the USA has just broken the Internet and the Top 5 Top 10s.
11:30 Antarctic Huts: the extensive project to restore the historic Antarctic explorer huts
Al Fastier and Lizzie Meek, from the Antarctic Heritage Trust.
Gallery: Scott's Hut at Cape Evans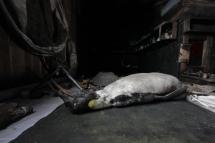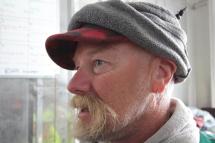 Left: Preserved emperor penguin inside Scott's hut at Cape Evans. Right: Al Fastier.
11:45 Film Review with Dan Slevin
The Adventures of Tintin, The Iron Lady and Melancholia.