Nine To Noon for Friday 16 December 2011
09:05 The new ministerial committee on poverty
Bill English, the Deputy Prime Minister is chairing the new ministerial committee on poverty which is set out in the confidence and supply agreement National signed with the Maori Party.
09:20 Antarctica research
Dr Tim Haskell is a distinguished scientist with Industrial Research Limited  -  and until recently was chief advisor to the Minister of Foreign Affairs and Trade on Antarctic environmental matters. He has also been awarded both the Antarctic Medal and the Royal Society of New Zealand's Hector Medal for physical sciences for his work in Antarctica.
Find out more, hear an extended version of this interview, and see more photographs - Nine to Noon in Antarctica.
Gallery: Tim Haskell, Sea Ice Pressure Ridges & Scott Base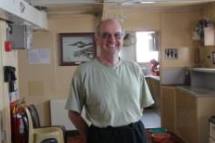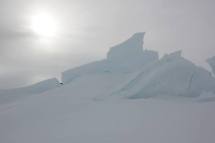 09:45 Asia correspondent Phil O'Sullivan
10:05 Big Year Interview - Jim Stuart-Black
National Manager Special Operations, New Zealand Fire Service, who led the Urban Search and Rescue Teams in the aftermath of the Christchurch earthquake. He then headed the New Zealand USAR team which travelled to northern Japan to assist after the earthquake and tsunami there.
10:35 Children's books with John McIntyre
War Horse by Michael Morpurgo
Published by Egmont       
ISBN 978-1-4052-5941-5
Private Peaceful  by Michael Morpurgo              
Published by Harper Collins   
ISBN 978-0-00-715007-6
Stories of The Wild West Gang by Joy Cowley, illustrated by Trevor Pye         
Published by Gecko Press      
ISBN 978-1-877467-85-1
10:45 Reading: The Crime of Huey Dunstan by James McNeish (Part 10 of 10)
Huey is acquitted of murder, and Ches muses on the impact Huey has had on his life.
Audio will be available here after broadcast.
11:05 Music review with Chris Bourke
Track: Will Crummer
Artist: Aere Aere Tamariki Turangi
Album: Shoebox Lovesongs
Composer: Will Crummer
Label: Ode
Track: Bright Idea
Artist: Andrew Keoghan
Album: Arctic Tales Divide
Label: Brave Beluga/Border
Track: Blind Eyes
Artist: Lisa Crawley
Album: Everything That I Have Seen
Video: Blind Eyes
Track: Gimme a Little Sign
Artist: Nash Chase
Album: Waiata: Maori Showbands, Balladeers & Pop Stars
Composer: Smith-Hoven/Winn
Label: EMI
Track: Me He Manurere
Artist: The Yoots
Album: Sing Along with the Yoots
Composer: trad
Label: Economy
11:30 Sports commentator Joseph Romanos
11:45 The Week That Was with Radar and Michele A'Court