Nine To Noon for Tuesday 21 June 2011
09:05 Kiwifruit industry prepares for worst as it battles to contain PSA
Kiwifruit growers and other industry sources say the future of the industry is bleak unless a cure or adequate control method is found for PSA. Extra help for affected growers in the Te Puke area is now being cranked up through the Rural Support Trust.
David Yard, MAF's Biosecurity NZ response manager; Peter Ombler, president of NZ Kiwifruit Growers Inc; and John Burke, general manager of Kiwifruit Vine Health Inc, a pan-industry organisation that is leading the kiwifruit industry response to PSA.
09:25 Loans available via text
Budgeting services are warning the advent of a text-a-loan service for those in financial strife is a new low in the world of loan sharking.
Carol Beaumont, Labour Consumer Affairs spokesperson; Peter Sykes, CEO of the Mangere East Family Service Centre which provides support for young people and families in Mangere; Simon Power, Consumer Affairs Minister; and Richard Yoon, head of Ferratum NZ, the company offering instant loans via text.
09:45 US correspondent Jack Hitt
Weinergate; Republican instructs other Democrats that they can't not ask questions; and the lack of interest in Japan's nuclear spill.
10:05 Jon Toogood- musician
Jon Toogood has been playing and touring with rock band, Shihad - a group he formed while at high school - for more than 20 years. He talks about the ups and downs of his long career, and his new group The Adults, a collaboration with some of the country's most talented musicians including Shane Carter, Julia Deans and Ladi 6.
10:30 Book Review with Julia Millen
The Larnachs by Owen Marshall
Published by Vintage
10:45 Reading: Dead People's Music by Sarah Laing (part 2 of 15)
The lives of two talented cellists, Klara from 1930s New York, and Rebecca her New Zealand born granddaughter, entwine and enthral.
11:05 Business commentator Rod Oram
The SFO lays criminal charges against Timaru businessman Allan Hubbard and SkyCity's convention centre proposal.
11:30 Media commentator Denis Welch
Phil Goff hits out at Darren Hughes media coverage; Te Tai Tokerau by-election; and John Key's visit to Canberra.
11:45 Taiaroa Royal - dancer, choreographer and founder of Okareka Dance Company
Okareka Dance Company has a new show, Nga Hau e Wha, which plays in Wellington at Te Whaea Theatre: Te Whaea National Dance and Drama Centre, 11 Hutchison Road, Newtown, Wellington.
See photographs in the Nga Hau e Wha gallery.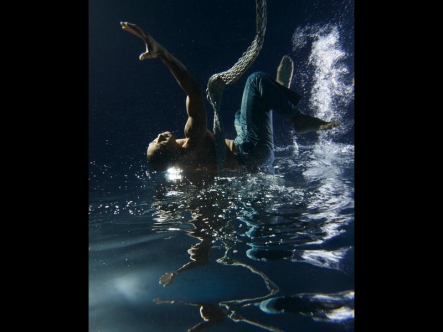 Publicity image for Nga Hau e Wha.