Nine To Noon for Friday 6 May 2011
09:05 Can the Commerce Commission force telcos to lower their mobile prices?
Ross Patterson, Telecommunications Commissioner; Sarah Putt, editor of Computer World magazine.
09:20 Are women getting proper advice on using alcohol and drugs during pregnancy?
Dr Trecia Wouldes - senior lecturer, Psychological Medicine, Faculty of Medical and Health Sciences at Auckland University - is leading a longitudinal study in Auckland looking at mothers and methamphetamine use during pregnancy. The Infant Development, Environment and Lifestyle (IDEAL) Study is the only longitudinal study world-wide that is investigating the development of children born to mothers who have used methamphetamine during pregnancy. Auckland, New Zealand is the only international site of this large US-based multi-site study.
09:30 The role of the Maori Statutory Board in Auckland
David Taipari, chair of the Independent Maori Statutory Board. He says the unelected body is entitled to have two appointees on all but one of the Auckland Council's 18 committees.
09:45 Asia correspondent Phil O'Sullivan
10:05 Sam Martin - NZ landscape designer in London
Sam Martin has recently been awarded a significant contract to do the landscape design of a new public park around the iconic Battersea Power Station in London. He's from Canterbury and also has some very interesting ideas about opportunities for regeneration of Christchurch.
Sam's company is called Exterior Architecture Ltd.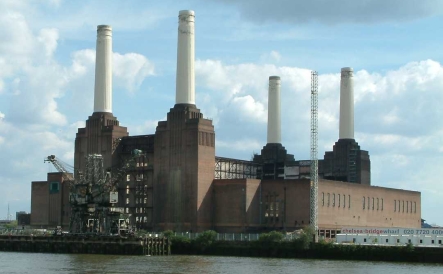 Battersea Powerstation. Photo by and copyright Tagishsimon.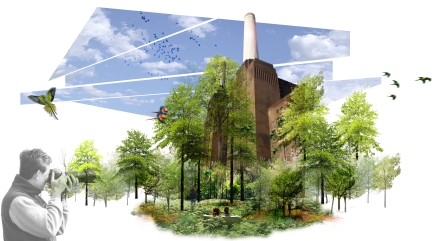 Sam Martin's vision for Battersea Powerstation.

10:30 Children's Book Review with John McIntyre
The Taniwha of Wellington Harbour by Moira Wairama
Illustrated by Bruce Potter
Published by Puffin
ISBN 978-0-14350449-8
Stolen Girl by Trina Saffioti
Illustrated by Norma Macdonald
Published by Magabala
ISBN 978-1-921248-25-2
The Old Frangipani Tree at Flying Fish Point by Trina Saffioti
Illustrated by Maggie Prewitt
Published by Magabala
ISBN 978-1-921-248-60-3
10:45 Reading: Mothers Day Mouse by Shirley Eng
The second in our Mum's the Word series of short stories about mothers.
Marion struggles to adjust to her shared parenting arrangement. Read by Michelle Amas.
11:05 New Music with Chris Bourke
Track: Stones in My Passway
Artist: Robert Johnson
Composer: Robert Johnson
Album: The Complete Recordings
Label: Sony
Track: Hot Tamales
Artist: Cassandra Wilson
Composer: Robert Johnson
Album: Belly of the Sun
Label: Blue Note
Track: Goin' Home
Artist: the Thomas Oliver Band
Composer: T. Drabble
Album: Baby I'll Play
Label: Thomas Oliver
www.thomasoliverband.com
Track: Ain't No Cowgirl
Artist: Otis Taylor
Composer: Otis Taylor
Album: Clovis People, Vol 3
Label: Telarc
11:30 Sports commentator Joseph Romanos
Who will succeed Graham Henry as All Black coach, or will he try to stay on after World Cup; and the great new tennis rivalry - Novak Djokavic v Rafael Nadal.
11:45 Week That Was with Radar and Moata Tamaira