Navigation for Nights
The Mud Angels: A youth hostel movement
The Mud Angels: A youth hostel movement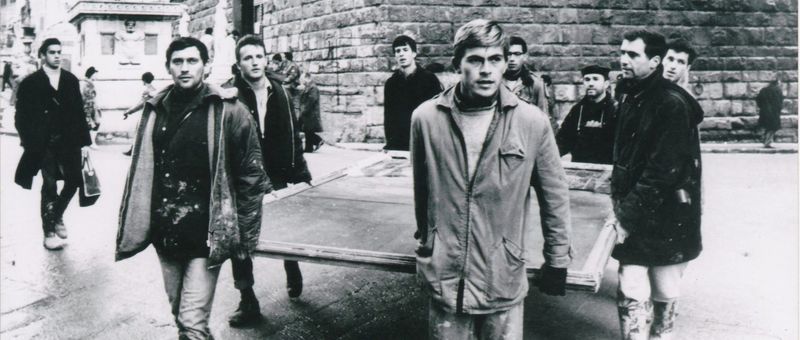 The Israeli delegation sent to Florence to help restore its flood-damaged art treasures. Courtesy of Yoram Rozov.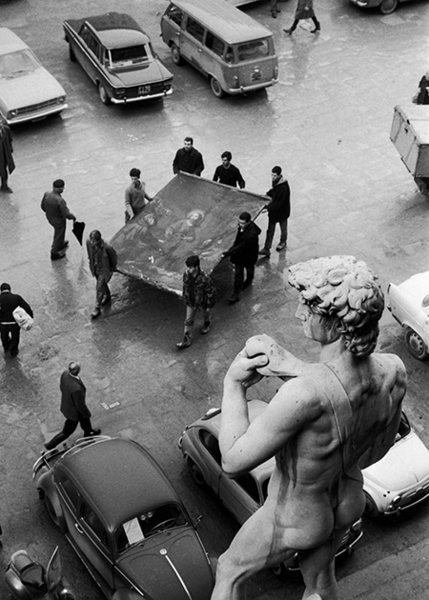 A monumental task: volunteers carry a painting to safety past the replica David in the Piazza della Signoria, 1966. Unstuck from the mud: volunteers rescue artworks in the Piazza della Signoria, Florence, 1966. © Getty Images.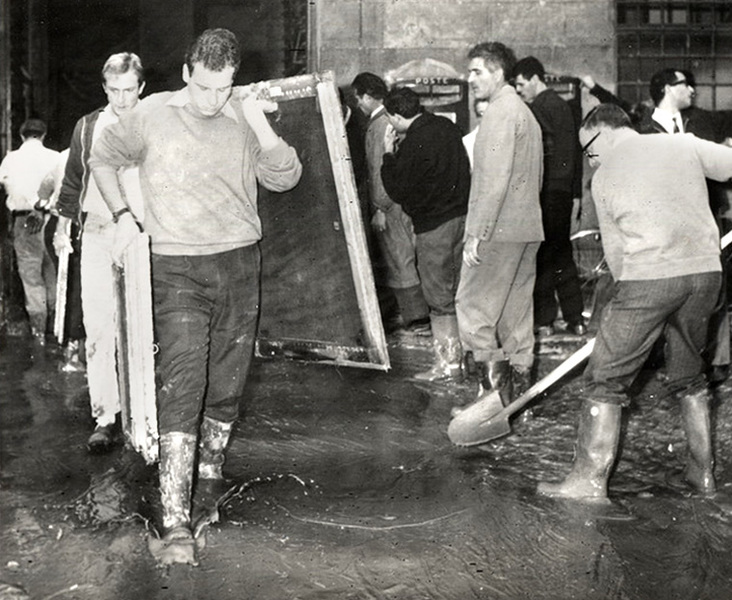 Students rescuing paintings from flood waters.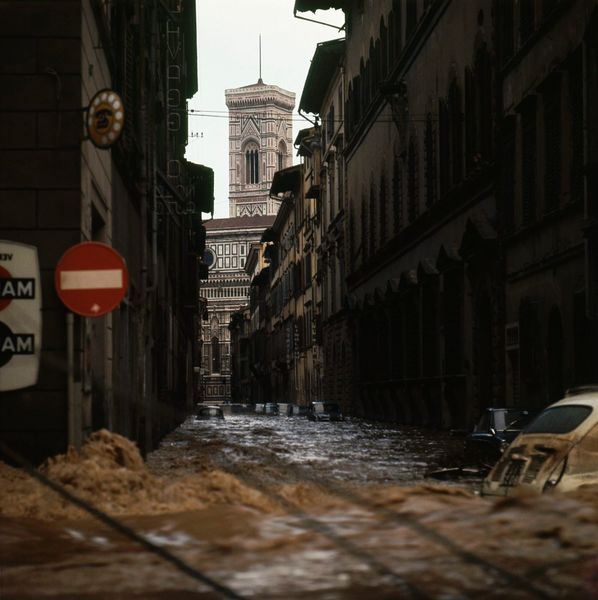 Via Ricasoli in Florence, Italy on November 4, 1966 after it has been completely flooded by the waters of the Arno. In background the famed bell tower of Giotto. Credit AP

More students working to salvage art from damage.

The square in front of the Basilica of Santa Croce after the banks of the River Arno overflowed and flooded the city. Credit: AP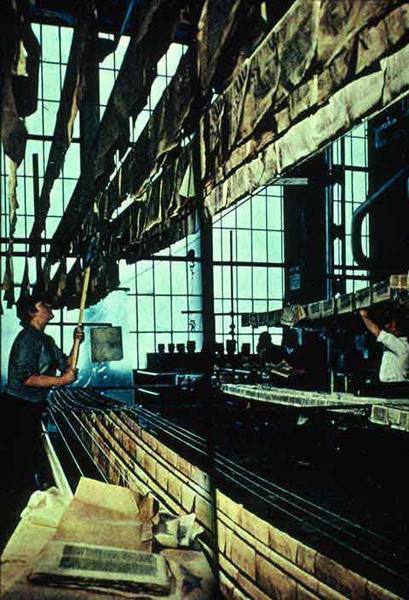 Pages from books hung up to dry from the flooding.
The images in this gallery are used with permission and are subject to copyright conditions.