Nights for Wednesday 5 August 2015
7:10 A century since Chunuk Bair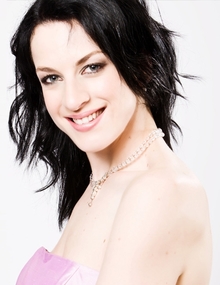 Soprano Madeleine Pierard sings this weekend along with The Choir of Wellington Cathedral of St Paul to commemorate the 100th anniversary of the Battle of Chunuk Bair, fought at Gallipoli in the First World War. Madeleine is the great-great-granddaughter of Lt Col William Malone, the tough and heroic leader who was killed in action that day along with most of his Wellington Infantry Battalion.
No Better Death - A Concert in Commemoration of Chunuk Bair
7:30 Spectrum
People, places and events in New Zealand.
8:10 Windows on the World
International public radio documentaries - visit the Windows on the World web page to find links to these documentaries.
8:40 Estonia
Editor-in-chief of online magazine Estonian World, Silver Tambur reports from the Baltic region of Northern Europe, the Republic of Estonia, pop. 1,315,819 (est. 2014)... the immigration debate - as part of the EU-wide plan, Estonia has agreed to adopt up to 180 Syrian and African refugees within the next two years, but not all Estonians are happy; Estonia recently joined the European Space Agency and even managed to get a tiny satellite in the space; and it's not been great weather this summer...
9:06 The Wednesday Drama: Te Kauta by Moira Wairama    
A Maori and English drama, set on a country marae. The Hopua family have gathered for the tangi of Te Morehu, a Maori language teacher who has died suddenly. His pupils are at the marae for the funeral and insist on only speaking Maori making things hard for some of the family who can't speak te reo. Moira Wairama's bilingual drama won best new script at the 2003 Wellington Fringe Festival.
10:00 Late Edition
A review of the news from Morning Report, Nine to Noon, Afternoons and Checkpoint. Also hear the latest news from around the Pacific on Radio New Zealand International's Dateline Pacific.
11:06 Club McKenzie: Your 1920s Jazz Speakeasy
Riverboat Shuffle: In the latter days of the Golden Age of steamboats, many musicians plied their trade with the orchestras traveling the Mississippi. Memphis and St. Louis were primary ports where the band members could join fellow performers offering up a new music straight from New Orleans. (10 of 13, PRX)