Nights for Wednesday 15 April 2015
7:10 Talking Northern Territory
In light of the AusTalk Project, linguist Bruce Birch from Australian National University's Iwaidja Documentation Project, is attempting to ascertain if Territorians speak differently to other Australians.
7:30 Spectrum
People, places and events in New Zealand.
8:10 Windows on the World
International public radio documentaries - visit the Windows on the World web page to find links to these documentaries.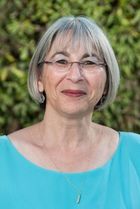 8:40 Israel
Editor of The International Jerusalem Post and a Jerusalem Post columnist, Liat Collins reports from the State of Israel, pop. 8,238,300 (est. 2014). Prime Minister Benjamin Netanyahu is trying to build his coalition and keep everyone happy, however, relations between him and Barack Obama are deteriorating.
9:06 The Wednesday Drama - 'The Trap' by Kathleen Ross
An exploration of a working-class family and the tragedy of an unwanted pregnancy (1951).
10:00 Late Edition
A review of the news from Morning Report, Nine to Noon, Afternoons and Checkpoint. Also hear the latest news from around the Pacific on Radio New Zealand International's Dateline Pacific.
11:06 Night Lights Classic Jazz
Autumn Serenades (WFIU, 8 of 12).