Nights for Tuesday 24 March 2015
7:10 Our Own Odysseys: Ex-Smuggler - Part 2
Nelson lad Ian Gillespie is now a consultant winemaker, but in the late 1970s he assisted in the smuggling of motorised vehicles from Munich into Tehran.
7:30 The Sampler
A weekly review and analysis of new CD releases.
8:10 Windows on the World
International public radio documentaries - visit the Windows on the World web page to find links to these documentaries.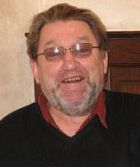 8:40 Economics
is there's no such thing as a free lunch - with independent scholar Brian Easton... economic inequality
9:06 The Tuesday Feature: Margaret Mahy Memorial Lecture by Elizabeth Knox
An intensely personal memoir by one of the country's leading writers of fantasy, exploring the roots of her interest in alternative reality, and intertwining her own story, and that of her family into a remarkable account of a writer and her times.
10:00 Late Edition
A review of the news from Morning Report, Nine to Noon, Afternoons and Checkpoint. Also hear the latest news from around the Pacific on Radio New Zealand International's Dateline Pacific.
11:06 The Shed
Award winning former British broadcaster Mark Coles presents his pick of the best new music releases and demos from around the planet. A glorious mix of brand new sounds from all over the world, real conversations with music makers and tales of everyday life as seen from an English garden shed