Nights for Wednesday 25 February 2015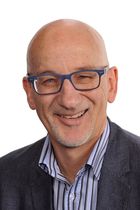 7:10 Murray Thomson - Teeth Talk
Did you know that humans form two sets of teeth over the course of their lives - Professor of Dental Epidemiology and Public Health, also editor of New Zealand Dental Journal, Murray Thomson from the University of Otago is armed to the teeth with toothy tales... is tooth loss on the rise?
7:30 Spectrum
People, places and events in New Zealand.
8:10 Windows on the World
International public radio documentaries - visit the Windows on the World web page to find links to these documentaries.
8:40 Indonesia
Editor of Asia Calling Rebecca Henschke reports from the world's fourth most populous nation with the largest population of Muslims, the Republic of Indonesia, pop. 237,424,363 (census. 2011).
9:06 The Wednesday Drama - 'Room to Move', by Michael Metzger
A slightly wacky pastoral comedy exploring love, family and the survival of the species (RNZ).
10:00 Late Edition
A review of the news from Morning Report, Nine to Noon, Afternoons and Checkpoint. Also hear the latest news from around the Pacific on Radio New Zealand International's Dateline Pacific.
11:06 Song Travels with Michael Feinstein