Nights for Monday 15 September 2014
7:15 Sports Correspondent - USA
LA Times sports journalist Helene Elliott has a penchant for fast moving competitions where pucks are hit by sticks. Issues have arisen with the first openly gay professional player of American gridiron, Michael Sam; big stars decline to play for USA team competing in the Basketball World Cup competition; and legendary New York Yankees baseball player Derek Jeter is set to retire after this season.
7:30 Insight
8:10 Windows on the World
International public radio documentaries - visit the Windows on the World web page to find links to these documentaries.
8:40 Pundit - Life and Times of the Long White Cloud
General editor of Te Ara, historian Jock Phillips on those defining moments that made New Zealand, New Zealand – the habit of tobacco smoking.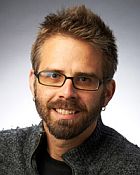 9:10 The Everydayness of Death
It's not that death is a taboo subject, it's just that we've been encouraged not to talk about it. With Dr John Troyer from the University of Bath's Centre for Death and Society.
10:00 Late Edition
A review of the news from Morning Report, Nine to Noon, Afternoons and Checkpoint. Also hear the latest news from around the Pacific on Radio New Zealand International's Dateline Pacific.
11:06 Beale Street Caravan
David Knowles introduces the Memphis-based radio show with an international reputation for its location recordings of blues musicians live in concert (9 of 13, BSC)