Nights for Tuesday 17 June 2014
7:10 Our Own Odysseys - Naisushotto
What happened next when Kathryn Fitzpatrick answered an newspaper advertisement asking for female golf caddies to work in Japan.
Gallery: Golf caddying in Japan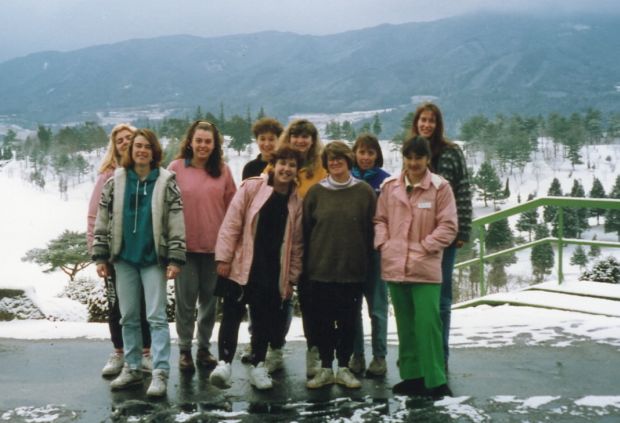 7:30 The Sampler
A weekly review and analysis of new CD releases.
8:10 Windows on the World
International public radio documentaries - visit the Windows on the World web page to find links to these documentaries.
8:40 Global Neighbours - Cambodia
Editor of Asia Calling Rebecca Henschke usually reports from Indonesia but recently headed north to visit Cambodia, pop. 15,205,539 (est. 2013). Violence erupts as garment workers protest for wage increases; and housewives are fighting back against forced evictions for new development.
9:06 The Tuesday Feature: The Managers - John Harbaugh (3 of 6, BBC)
What makes a top sports coach? In a BBC World Service series, made in association with The Open University of Britain, we meet some of the world's elite coaches to find out what inspired them to inspire others.
Baltimore Ravens Head Coach John Harbaugh explains how he learned several skills and tactics from his father, which saw him coaching the Ravens to the 2013 Super Bowl – before they were eventually beaten by the San Francisco 49's team led by his brother, Jim.
See the BBC website for more on this programme.
10:00 Late Edition
A review of the news from Morning Report, Nine to Noon, Afternoons and Checkpoint. Also hear the latest news from around the Pacific on Radio New Zealand International's Dateline Pacific.
11:06 Global Village
In the Global Village cumbia from one of Colombia's most acclaimed ensembles, and from oud master Rabih Abou-Khalil performing with famed Italian folk-jazz accordionist Luciano Biondini. Plus some 'blasts from the past' from Mandrill, Sister Carol, African saxophonist Peter King, and '70s Iranian soul sitarist and guitarist Abbas Mehrpouya. ((KMUW)
See the KMUW website for more about this programme.