Nights for Tuesday 18 March 2014
7:10 Our Own Odysseys - Camping In Turkey
On a recent trip to Turkey, Ewan McDonald ended up holidaying during a period of heated national protests but still managed to go bespoke camping.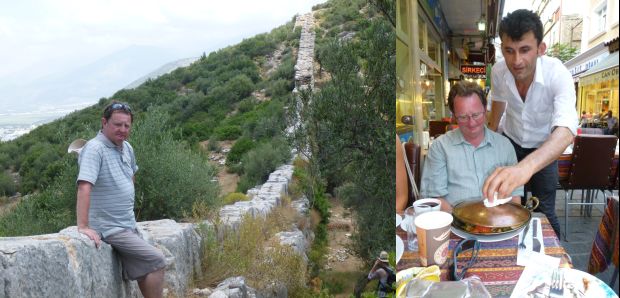 Ewan McDonald Camping in Turkey
7:30 The Sampler
A weekly review and analysis of new CD releases.
8:15 Windows on the World
International public radio documentaries - visit the Windows on the World web page to find links to these documentaries.
8:40 Global Neighbours - Indonesia
Editor of Asia Calling Rebecca Henschke reports from the world's fourth most populous nation with the largest population of Muslims, the Republic of Indonesia, pop. 237,424,363 (census. 2011). Heading into an election month and there is a push to get more women into positions of power; Oscar-nominated film Act of Killing and how none of the Indonesia crew can be named or turn up to receive the glory; and going out on elephant patrol.
9:06 The Tuesday Feature
10:00 Late Edition
A review of the news from Morning Report, Nine to Noon, Afternoons and Checkpoint. Also hear the latest news from around the Pacific on Radio New Zealand International's Dateline Pacific.
11:06 The Shed
Award winning former British broadcaster Mark Coles presents his pick of the best new music releases and demos from around the planet. A glorious mix of brand new sounds from all over the world, real conversations with music makers and tales of everyday life as seen from an English garden shed (11 of 13, MCM)