Nights for Tuesday 6 August 2013
7:10 Our Own Odysseys - Wild West Africa (Part 1 of 2)
Richard Cook has recently returned from the mostly unexploited western side of the African continent. He started in Ghana and finished with a glass of wine in Casablanca.
Link: West Africa travel guide
Gallery: Wild West Africa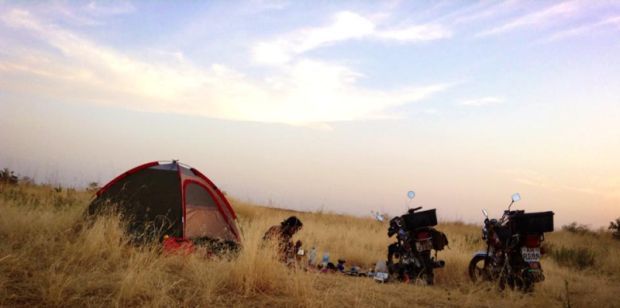 7:30 The Sampler
A weekly review and analysis of new CD releases.
8:15 Windows on the World
International public radio documentaries - visit the Windows on the World web page to find links to these documentaries.
8:40 Global Neighbours - Mexico
Our correspondent Myles Estey reports from the 11th most populous country and the most populous Hispanophone country in the world on the capture of Miguel Angel Trevino Morales (Z-40), the supposed leader of the cartel Los Zetas.
Link: Myles Estey's blog
9:06 The Tuesday Feature - The Press Christchurch Writers' Festival 2012
A series of highlights from The Press Christchurch Writers' Festival 2012.
Ruth Todd explores the use of family history with Miriam Frank and Mireille Juchau.
10:00 Late Edition
A review of the news from Morning Report, Nine to Noon, Afternoons and Checkpoint. Also hear the latest news from around the Pacific on Radio New Zealand International's Dateline Pacific.
11:06 The Putumayo World Music Hour - South Africa
Hosted by Rosalie Howarth, The Putumayo World Music Hour is an internationally syndicated radio show that takes listeners on a weekly journey through the music of many different cultures around the world. This week, the music from South Africa, a country that has had a major impact on popular music worldwide.