Nights for Tuesday 4 June 2013
7:10 Our Own Odysseys - Truck Art
Photographer Peter Grant has long been fascinated with the visual and cultural experience of Pakistani vehicle decorating, a tradition which stems back many centuries to the decorated camel trains of the Silk Road.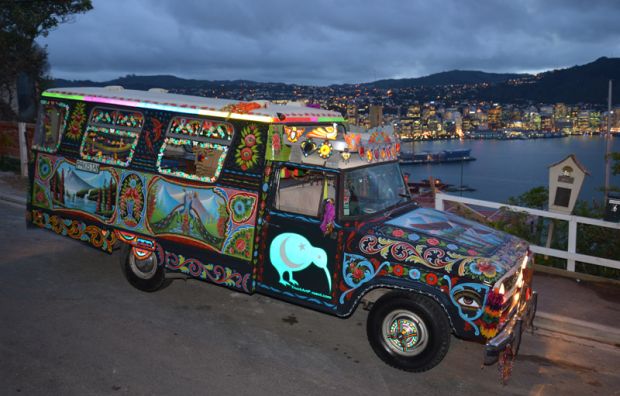 This 39-year-old campervan was custom developed for St John Ambulance service in New Zealand's southern city of Dunedin. It was decorated Pakistan truck-art style by Karachi artist, Younus Nawaz and is on display as part of the Pakistan Truck-Art Tour of NZ.
7:30 The Sampler
A weekly review and analysis of new CD releases.
8:15 Windows on the World
International public radio documentaries - visit the Windows on the World web page to find links to these documentaries.
8:40 Global Neighbours - Ghana
Former Radio New Zealand journalist Teresa Wyndham-Smith reports from the fourth largest city of the West African nation, the Republic of Ghana, pop. 24.2 million (2010 estimate)... the 2012 elections are being challenged; are the nation's fisheries in crisis; and in remembrance – the art of coffins.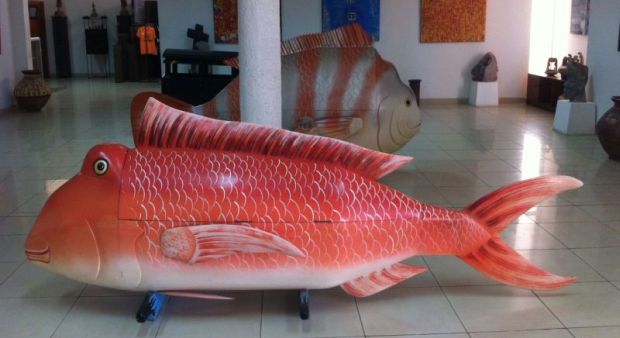 Coffins built in Accra designed to depict a person's life e.g. a fish for a fisherman.
9:06 The Tuesday Feature: Tax Avoidance
BBC's Michael Robinson highlights the hidden benefits that aggressive tax avoidance can have for large multinational companies, exploiting financial  loopholes to shift their profits to low-tax countries. 
See this programme on the BBC website
10 pm Late Edition
A review of the news from Morning Report, Nine to Noon, Afternoons and Checkpoint. Also hear the latest news from around the Pacific on Radio New Zealand International's Dateline Pacific.
11:06 Global Village with Chris Heim
An eclectic, world music-based show featuring the latest and best in world music new releases and classics along with a wide variety of artists and selections from other genres that have influences from around the world.  (KMUW)