Nights for Tuesday 30 October 2012
7:10 Our Own Odysseys:  Rafting Guide
As a young man in the late 1980s, Rob Black spent a year splashing about Australia being a river raft guide.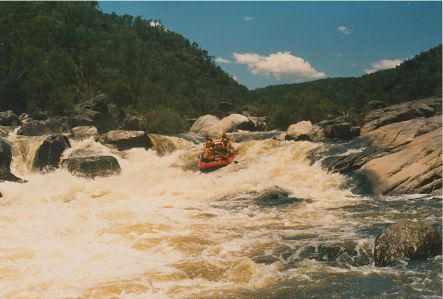 Entering a rapid. Image courtesy of Rob Black.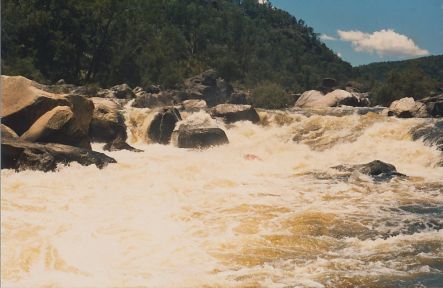 In rapid. Image courtesy of Rob Black.
7:30 The Sampler
A weekly review and analysis of new CD releases.
8:15 Windows on the World
International public radio documentaries - visit the Windows on the World web page to find links to these documentaries.
8:40 The World At Night: (Mid-West) United States Of America
Journalist, author and photographer Kerri Fivecoat-Campbell reports from a 480-square foot cabin within the Ozark Mountains in Arkansas, which is near the Mississippi border, USA pop. 311,591,917 (est. 2011)... the types of issues the presidential candidates are avoiding; and some of the weirdest indicators which may predict the outcome.
9:00 News and Weather
9:06 The Tuesday Feature: Smart Talk At The Auckland Museum
Richard Pamatatau focuses on food and eating with the PM's science advisor Professor Sir Peter Gluckman, academic and weight loss industry-critic Dr Andrew Dickson and one of our best-known chefs Ray McVinnie.
10:00 News and Weather
10:17 Late Edition
A review of the leading news from Morning Report, Nine to Noon, Afternoons and Checkpoint. Also hear the latest news from around the Pacific on Radio New Zealand International's Dateline Pacific.
11:06 WOMAD Taranaki 2012
Performances from WOMAD Taranaki 2012.