Nights for Tuesday 19 June 2012
7:10 Our Own Odysseys: Cycling In Syria
John Tait recalls his trip cycling solo through Syria from Jordan in 2008, the difference between the two nations and how things must have changed with recent political strife.
Gallery: John Tait's odyssey in Syria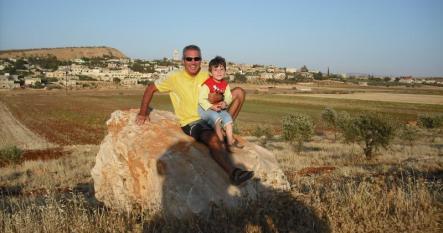 John Tait in Syria in 2008.
7:30 The Sampler
A weekly review and analysis of new CD releases.
8:15 Windows on the World
International public radio documentaries - visit the Windows on the World web page to find links to these documentaries.
8:40 The World At Night: Japan
Motoko Kakubayashi was raised in Palmerston North but now resides in Tokyo and works for the Science Media Centre of Japan, pop. 127,450,459 (est. 2010)... Japan's biggest pop group held an election to decide who would stay in the group, why smoking is still "cool", and there's talk of re-starting a nuclear power plant.
9:00 News and Weather
9:06 The Tuesday Feature: The life and times of Germaine Greer
A personal conversation with a major literary figure of the last 40 years about her upbringing, and how she came to write some of the influential books she has created.
10:00 News and Weather
10:17 Late Edition
A review of the leading news from Morning Report, Nine to Noon, Afternoons and Checkpoint. Also hear the latest news from around the Pacific on Radio New Zealand International's Dateline Pacific.
11:06 Putumayo Radio Hour
A world music show that takes listeners on a weekly journey through the music of many different cultures (Putumayo)