Nights for Friday 10 June 2011
8:30 PM.Ken and Julia Yonetani have developed 'Still Life' an exhibition of sculptures made out of groundwater salt. Audio
7:06 Sonic Tonic
8 pm News and Weather
Anna Coddington and band perform the songs Heavy Boots Blue Skies, Underneath the Stars, Lights Ahead, Bolt, Little Islands, Open, Black Light.
Find out more and listen again.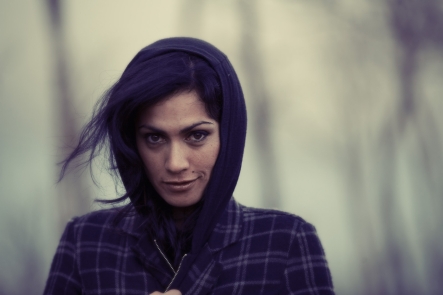 Anna Coddington, by Louise Hyatt. Courtesy of Anna Coddington.
8:35 Salt as Still Life
Ken and Julia Yonetani have developed Still Life: The Food Bowl, an exhibition of sculptures made out of groundwater salt.
8:50 Conundrum
The answer and the winner's chosen song.
9 pm News and Weather
9:06 Country Life
Rural news and features.
10 pm News and Weather
10:17 Late Edition
A review of the leading news from Morning Report, Nine to Noon, Afternoons and Checkpoint. Also hear the latest news from around the Pacific on Radio New Zealand International's Dateline Pacific.
11 pm News and Weather
11:06 The Canterbury Scene: Britain's Lost Progressive Rock Music
Rock's Great Orchestrators, Dave Stewart, Alan Gowen and National Health: Thomas Goss dedicates an hour to the potent, complex music of progressive rock band National Health, the ultimate culmination of the technique, style and discipline of Britain's Canterbury Scene. (Pt 4 of 6, RNZ)