Nights for Tuesday 24 May 2011
7:10 Our Own Odysseys: American National Parks
Retired teacher of biology, Margaret Peace backpacked, mostly by public transport, to visit American national parks to observe and photograph wild landscapes, flora and fauna.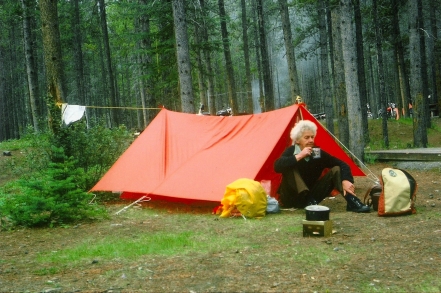 7:30 The Sampler
New music reviews with Nick Bollinger.
8 pm News and Weather
8:15 Windows on the World
International public radio documentaries - visit the Windows on the World web page to find links to these documentaries.
8:40 The World At Night - Uganda
Managing editor of The Monitor newspaper Daniel Kalinaki on Uganda and other nations in Southern Africa.
8:59 Conundrum: Clue 3
9:00 News and Weather
9:06 The Tuesday Feature:Back of the Bus: Mass transit, race and inequality
More than half a century after Rosa Parks refused to move to the back of the bus in Montgomery, Alabama, prompting an 11-month boycott that led to integration of that city's bus system, African Americans and Latinos are still struggling with an unequal transit system.
This week's Tuesday Feature is an American RadioWorks documentary examining the re-emergence of equal access to transport as a civil rights issue in the USA.
Produced by Andrea Bernstein and Nancy Solomon, with Laura Yuen and Casey Miner.
For more information visit WNYC: Transportation Nation.
9:59 Conundrum: Clue 4
10:00 News and Weather
10:17 Late Edition
A review of the leading news from Morning Report, Nine to Noon, Afternoons and Checkpoint. Also hear the latest news from around the Pacific on Radio New Zealand International's Dateline Pacific.
11:06 Tapestry of the Times
Join Arron Henkin on an open-ear voyage back in time and around the globe as he takes listeners on a weekly tour through the wide ranging sound archives of Smithsonian Folkways Recordings (Smithsonian/WYPR).