Nights for Monday 20 December 2010
There's some truly weird and wonderful Christmas displays on people's houses around, and Bryan would like to see yours. We would love to receive some pics of your Christmas displays. And to the expats out there, what does Christmas look like where you are?? Send your photos to nights@radionz.co.nz, and we'll put them together in a gallery for your viewing pleasure.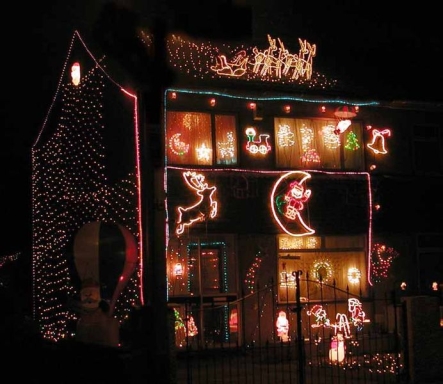 7:20 Fabric of the Human Body
Emeritus Professor, John Carman, Anatomist
A life teaching anatomy and a twenty-year project translating Andreas Vesalius's Humani Corporis Fabrica (On The Fabric of the Human Body), first published in 1543, from Latin into English.
8 pm News and weather
8:15 Windows on the World
International public radio documentaries - visit the Windows on the World webpage to find links to these documentaries.
8:45 Thinkers: Philosophy
Ann Kerwin, Philosopher in Residence, Auckland University of Technology
Musings on how, what and why we think what we do... Luke! Don't give in to hate. That leads to the Dark Side... what became of the musings of Joseph Campbell.
8:59 Conundrum: Clue 1
9 pm News and weather
9:40 Russia Report
Neil McGowan, news and lifestyle correspondent and tourism operator
News and cultural trends from the Russia Federation, pop. 141,927,297 (2010 estimate)... If you're a member of the Russian Orthodox Church then Christmas fall on a different date, like January 7th.
9:06 Insight
9:59 Conundrum: Clue 2
10 pm Late Edition
A review of the news from Morning Report, Nine to Noon, Afternoons and Checkpoint. Also hear the latest news from around the Pacific on Radio New Zealand International's Dateline Pacific.
11 pm News and weather
11:06 Beale Street Caravan
The best in blues from the Blues Foundation in Memphis.