Music 101 for Saturday 9 May 2015
12:00 PM.Charli XCX  says she is "not losing sleep" over the leak of her new Giorgio Moroder collaboration 'Diamonds'. Read more Audio

11:00 PM.Charli XCX hears colours, A$AP Ferg on Harlem history and dark Dunedin dance with Strange Harvest. Read more Audio
2–3pm
Charli XCX
Schooled in the anarchic spirit of the East London rave scene, Charli XCX went on to trouble the UK and US pop charts with her heady mix of sugar-coated pop and Ramones-referencing rock'n'roll. In town this week for a one-off show at Auckland's Powerstation, she talks to Emma Smith about her rave beginnings, succinct lyric writing and synaesthesia.
A$AP Ferg
Marcus Garvey, Louis Armstrong, Puffy Daddy… The New York neighbourhood of Harlem has long been home to seminal African-American leaders and trendsetters.  Most recently A$AP Mob, the collective that includes A$AP Rocky and A$AP Ferg – in its ranks has been setting a style and sound agenda in hip hop. Sam Wicks talks to Ferg about his hometown's cultural impact.
A$AP Ferg.
Skye and Justin Strange of Dunedin duo Strange Harvest on creativity, the Dunedin gothic and the evolution of their sound.
3–4pm
Princess Chelsea
This past week saw Chelsea Nikkel aka Princess Chelsea release her second album, complete a nationwide tour, and appear on The New Zealand Herald's front page. She meets with Tony Stamp to chat about her signing to Flying Nun, clocking up 20,000,000-plus YouTube views, and the process behind writing a 21st century concept album.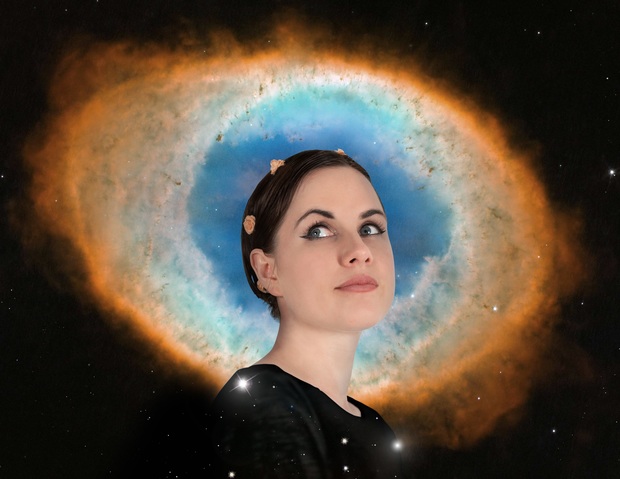 Princess Chelsea / Photo by Brad Fafejta.
Terror of Deep
Wellington's Terror of the Deep have just released their third full-length album, Space Epic.  Yadana Saw talks to drummer William Daymond about making a 1970s-inspired prog rock concept album, on-stage instrument swapping and how it's impossible to say Uranus with a straight face.
Terror of The Deep (L-to-R: William Daymond, Taipua Adams and Oliver Dixon) / Photo by David James
The Sampler: Sam Hunt and David Kilgour – The 9th  
Six years ago, poet Sam Hunt and guitarist David Kilgour married their skills for the album, Fallen Debris. On their latest set, rather than Kilgour singing Hunt's words, Hunt takes the mic backed by Kilgour. Nick Bollinger checks out the result.
 
Pesk's Raff and Amee Parker / Photo by Troy Naumoff.
Gig Guide
 
4–5pm
Anthonie Tonnon live at the Kings Arms
Following the release of Anthonie Tonnon's latest set, Successor, he took to the road with his newly named band, The Successors, for a 14-date run of shows through the North and South islands. Up last on the tour was a Kings Arms appointment - Radio New Zealand's Andre Upston was there to capture Tonnon and his road-honed Successors perform live.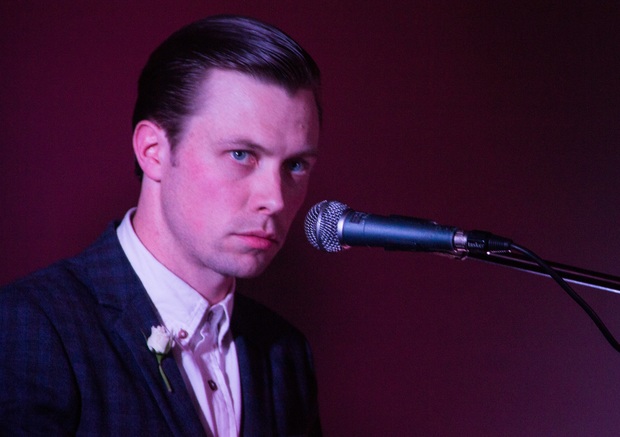 Anthonie Tonnon / Photo by Michelle Deiss.
The Sampler: Shilpa Ray – Last Year's Savage
Nick Bollinger assesses an album from Nick Cave-endorsed New York singer and harmonium player Shilpa Ray.
Mary Ocher
The Moscow born musician and performance artist on standing out and staying fresh.
Music played in this show
2-3pm

Artist: Leno Lovecraft
Song: xxxxxxxxxxxxxxxxxxxx
Composer: Leno Lovecraft
Album: EP#1
Label: A Low Hum

Charli XCX Interview
Artist: Charli XCX
Song: Break The Rules, 
Composer: Aitchison/Steve Mac/Tor E. Hermansen/Mikkel S. Eriksen/Dan Omelio/Magnus August Høiberg
Song: Boom Clap
Composer: Aitchison/P. Berger/Fredrik Berger/Gräslund
Album: Sucker
Label: Atlantic

Artist: Icona Pop
Song: I Love It
Composer: Charlotte Aitchison/ Patrik Berger/ Linus Eklöw
Album: Icona Pop
Label: Ten
Artist: Iggy Azalia 

Song: Fancy
Composer: Amethyst Kelly/ Charlotte Aitchison/ George Astasio/ Jason Pebworth/ Jon Shave/ Kurtis McKenzie
Album: The New Classic
Label: Island

Artist: Snoop Dogg
Song: This City
Composer: Calvin Broadus Jr., Kelly Sheehan, Pharrell Williams
Album: Bush
Label: Columbia


A$AP Ferg Interview
Artist: A$AP Ferg ft. Twista
Song: Fergsomnia 
Composer: Brown, Carl Terrell Mitchell, Chris Basham, Tashfiqur Patwary, Jeff Washington, Tyree Cinque Simmons 
Album: Ferg Forever
Label: ASAP Worldwide

Artist: A$AP Ferg
Song: Didn't Wanna Do That
Composer: Brown, Luis Gonzalez, Parra, Toledano Salinas
Album: Trap Lord
Label: ASAP Worldwide, Polo Grounds, RCA

Artist: A$AP Ferg 
Song: Dope Walk, Doe Active
Composer: Brown, Phili 
Album: Ferg Forever
Label: ASAP Worldwide

Artist: A$AP Ferg 
Song: Perfume
Composer: Darold Brown, Philo$ Cult 
Album: Ferg Forever
Label: ASAP Worldwide

Artist: A$AP Ferg ft. A$AP Rocky
Song: Shabba
Composer: Brown, Herschell Gordon Lewis, Rakim Mayers, Curtis Samuel, Matthew Washington
Album: Trap Lord
Label: ASAP Worldwide, Polo Grounds, RCA

Artist: A$AP Ferg 
Song: Talk It
Composer: Brown, Volpe 
Album: Ferg Forever
Label: ASAP Worldwide

Artist: A$AP Ferg 
Song: Let It Go
Composer: Darold Brown, Vaquan Wilkins
Album: Trap Lord
Label: ASAP Worldwide, Polo Grounds, RCA

Artist: A$AP Ferg ft. Tinashe 
Song: Thug Cry
Composer: Brown, Tinashe Kachingwe, Michael Williams, Mike Will Made It
Album: Ferg Forever
Label: ASAP Worldwide


Artist: Heavy
Song: Kush Mansion ft. L*V*J*
Composer: R. Nabhani, L. Dargaville E. Alfaro
Album: Lock In
Label: Heavy

Artist: She's So Rad
Song: Kick Out Of Life
Composer: Toy, Sami
Album: Tango
Label:

Strange Harvest Interview
Artist: Strange Harvest
Song: Colonies
Composer: Strange Harvest
Album: Pattern Recognition 
Label: 

Artist: Strange Harvest
Song: The Sky Is On Fire
Composer: Strange Harvest
Album: Here Is Where You Are
Label: Lil Paisley

Artist: Strange Harvest
Song: Dominican, Astronaut
Composer: Strange Harvest
Album: Pattern Recognition 
Label:

3-4pm
Princess Chelsea Interview
Artist: Princess Chelsea
Song: Too Many People, We Are Very Happy, No Church On Sunday, We're So Lost
Composer: Chelsea Nikkel
Album: The Great Cybernetic Depression
Label: Lil Chief/ Flying Nun

Artist: Chronixx
Song: Spirulina
Composer: Chronixx
Album: Dread And Terrible
Label: Chronixx Music

Terror Of The Deep Interview
Artist: Terror of the Deep
Songs: Into the Unknown, When the Planets Align, The Asteroid Belt, Uranus, Neptune, Into the Unknown (Reprise)
Composer: Dixon, Daymond (The Asteroid Belt)
Album: Space Epic
Label: Private


The Sampler: Sam Hunt & David Kilgour and the Heavy 8s - The 9th
Artist: Sam Hunt with David Kilgour & the Heavy 8s
Songs: Rainbows & A Promise Of Snow, Wavesong, A New Plateau Song, When Morning Comes
Composer: Hunt/Kilgour/Heavy 8s
Songs; Jerusalem Blues, The Gunner's Lament
Composer: Baxter/Kilgour/Heavy 8s
Album: The 9th
Label: Bandit King

Introducing: Pesk
Artist: Pesk
Songs: Tyranny 
Composer: Pesk
Album: Single
Label: Pesk

Gig Guide
Artist: Spandau Ballet
Song: True
Composer: Kemp
Album: Once More
Label: Mercury

Artist: Roni Size and Reprazent
Song: Brown Paper Bag
Composer: Size
Album: New Forms
Label: Talkin' Loud

4-5pm
Anthonie Tonnon LIVE At the King's Arms
Artist: Anthonie Tonnon
Song: The Best Ever Death Metal Band In Denton
Composer: The Mountain Goats
Album: RNZ Music Recording
Label: RNZ Music Recording
Artist: Anthonie Tonnon
Song: Railway Lines, Water Underground, Bird Brains, Marion Bates Reality
Composer: A. Tonnon
Album: RNZ Music Recording
Label: RNZ Music Recording

The Sampler: Shilpa Ray- Last Year's Savage
Artist: Shilpa Ray
Songs: Burning Bride, Pop Song For Euthanasia, Shilpa Ray On Broadway, Johnny Thunders Fantasy Space Camp, Sanitary I-Pad, Moksha, Hymn
Composer:
Album: Last year's Savage
Label: Northern Spy

Interview: Mary Ocher 
Artist: Mary Ocher
Song: Rules, Guidelines and The Law, The Sound of War, 
Composer: Ocher
Album: War Songs
Label: 

Artist: Mary Ocher
Song: I Am A Tree (Don't Trust Your Government) 
Composer: Ocher
Album: 
Label: 

Artist: Mary Ocher
Song: On The Streets of Hard Labour
Composer: Ocher
Album: War Songs
Label: 

Artist: Mary Ocher
Song: Kill The Messanger (por favor)
Composer: Ocher
Album:The Fictional Biography of Mary Ocher. The Home Recordings Vol. 1 
Label:

Artist: Paperghost
Song: The Once Great City Now Cannibalising Its Smaller Buildings
Composer: Paperghost
Album: Signal Fingers
Label: Sonorous Circle