Music 101 for Saturday 11 April 2015
1:00 PM.Paolo Nutini in session, Napalm Death- keeping the intensity boiling and Caroles come of age. Read more Audio
2-3pm
Paolo Nutini in Session
Paolo Nutini was in New Zealand for the first time this week, playing two sold-out shows at Auckland's Powerstation. Music 101 secured a session with the Paisley, Scotland born soul man – Emma Smith joins him in studio.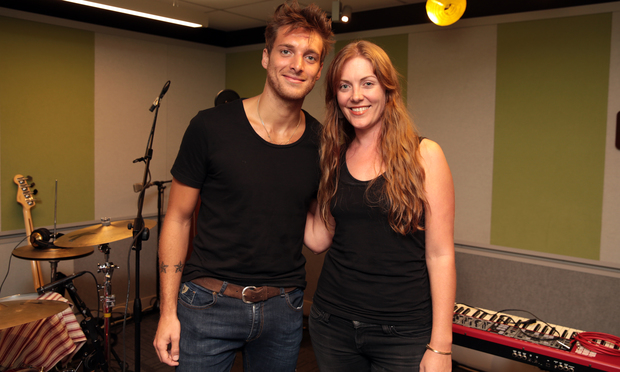 Paolo Nutini and Emma Smith / Photo by Diego Opatowski.
Modest Mouse
Isaac Brock, frontman for jaunty, literary indie-rock outfit Modest Mouse, says he just "didn't really notice eight years go by." Kirsten Johnstone speaks to him about mushroom hunting, and obsessive mixing that fed into their new album Strangers To Ourselves.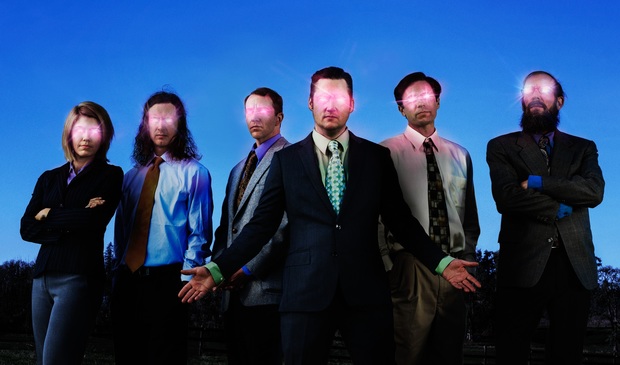 Modest Mouse / Photo by Ben Moon.
The Sampler: Brian Wilson - No Pier Pressure
Nick Bollinger reviews what could be Brian Wilson's swan song.
3-4pm
Tora! Tora! Tora! Festival
Deep in the Wairarapa, through the middle of nowhere, you'll find Tora. On the right weekend you'll find hundreds of Wellington families covered in dust dancing away at the Tora! Tora! Tora! music festival. Part of the emerging scene of unsponsored  , community run festivals, Tora Tora Tora is definitely unique. We sent Samuel Scott along to check out the scene, chat with Tora locals and seek out some crayfish – all under the spell of a blood red moon.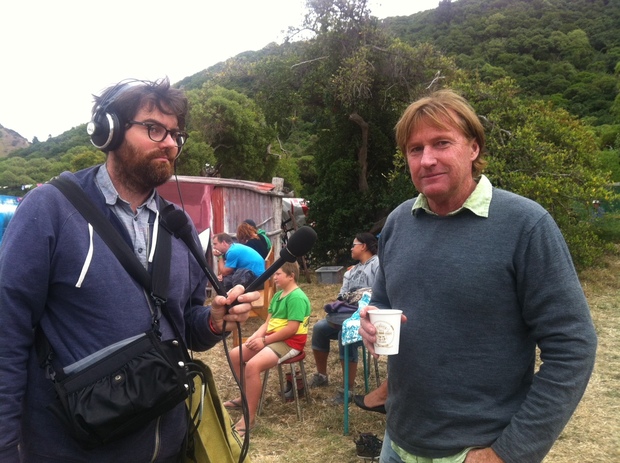 Samuel Scott talks to Tora! Tora! Tora! land owner Neil Bramley / Photo by Jessica Scott.
Matt Joe Gow in Session
Having been on a musical hiatus for the last couple of years, Dunedin-born, Melbourne-based songwriter Matt Joe Gow joins Kirsten Johnstone live in session.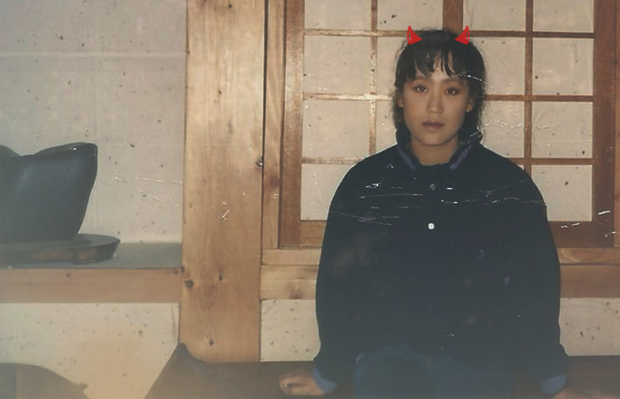 Imugi.
Caroles
Caroles' new album Momentary Decline calms down the racket, experimenting with mood and atmosphere. Guitarist Reuben Winter joins Zac Arnold to talk about what inspired the change from rampage to reflection.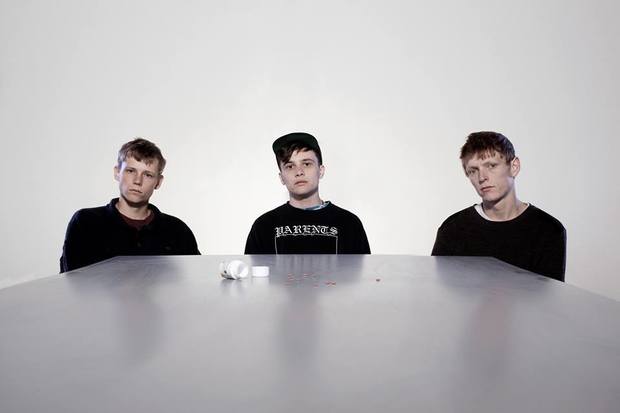 Caroles (L-to-R: Hugh Piesee, Reuben Winter, Lawrence Goodwin). / Photo by Fraser Chapman

Gig Guide
4-5pm
The Mint Chicks: F**k the Golden Youth
On 4 April 2005, The Mint Chicks released their debut album, F**k the Golden Youth, containing 13 cuts that would distil the spit and bile of their first two EPs, confound record company expectations and intrigue their fan base.
To mark the album's 10th anniversary, The Mint Chicks and the cast and crew that played a role in ushering F**k the Golden Youth into the world recount its strange and difficult passage.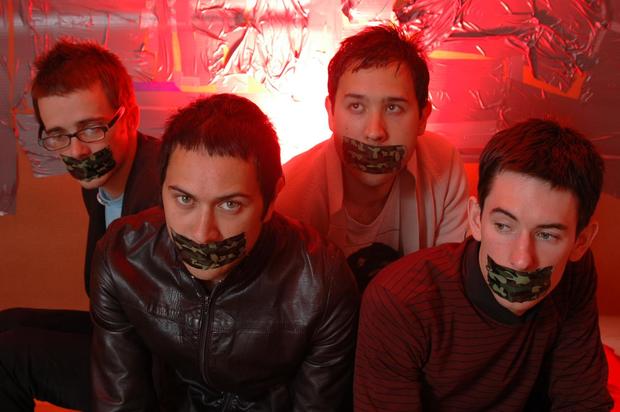 The Mint Chicks (L-to-R: Paul Roper, Kody Nielson, Ruban Nielson and Michael Logie).
Napalm Death
UK extreme metal band Napalm Death first combined hyper-speed metal and punk in the early 1980s, giving rise to grindcore and allying these sounds with socially progressive political causes. The band is touring New Zealand in mid-April in support of their latest album, Apex Predator – Easy Meat. Music 101 metal correspondent Craig Hayes talks to frontman Mark 'Barney' Greenway about the band's three-decade run of hot-blooded heavy metal.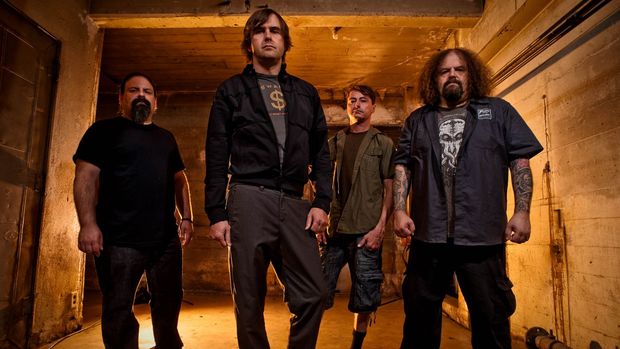 Napalm Death / Photo by Kevin Estrada.
Upbeat's Eva Radich speaks to Kevin Field, of Dog, winners of this year's NZ Music Award for Jazz album of the year.
Music played in this show
2-3pm
Artist: Menahan Street band
Song: The Crossing 
Composer: Menahan Street Band
Album: The Crossing
Label: Daptone
Paolo Nutini in Session
Artist: Paolo Nutini
Song: Scream (Funk My Life Up), Iron Skies
Composer: Nutini
Album: Unreleased
Label: Radio NZ Recording
Artist: D'Angelo
Song: Ain't That Easy
Composer: D'Angelo/ Q-Tip/ Kendra Foster
Album: Black Messiah
Label: Universal
Artist: Herbs
Song: Dragons and Demons
Composer: Herbs
Album: Whats' Be Happen?
Label: Warrior
Modest Mouse Interview
Artist: Modest Mouse
Songs: Coyotes, Pistol, Lampshades On Fire, Ansel, The Ground Walks with Time In A Box, Pups To Dust 
Composer: Brock
Album: Strangers To Ourselves
Label: Epic
Artist: SILICON 
Song: God Emoji 
Composer: K Nielson
Album: Single
Label: Weird World
The Sampler: Brian Wilson
Artist: Brian Wilson
Songs: This Beautiful Day, The Last Song, Runaway Dancer, Our Special Love, What Ever Happened, On The Island, One Kind Of Love
Composer: not given
Album: No Pier Pressure
Label: Capitol
Artist: Brian Eno
Song: The Big Ship
Composer: Eno
Album: Another Green World
Label: EG
3-4pm
Tora! Tora! Tora! Festival Interview
Artist: Sonic Delusions 
Song: ?
Composer: Andre Manella
Album: RNZ Recording

Artist: John Grennell 
Song: Welcome To Our World
Composer: John Grennell 
Album: RNZ Recording 

Artist: Barry Saunders
Song: Burning Ring Of Fire
Composer: June Carter Cash
Album: RNZ Recording 

Artist: Brockaflower
Song: ?
Composer: ?
Album: RNZ Recording 

Artist: Tuataras
Song: 
Composer: 
Album: RNZ Recording 

Artist: Ebony Lamb
Song: ?
Composer: ?
Album: RNZ Recording
Matt Joe Gow in Session
Artist: Matt Joe Gow
Songs: Flowers In Your Hair, Bye, 
Composer: Gow
Album: RNZN Recording
Label: RNZN Recording
Artist: Sufjan Stevens
Song: All of Me Wants All of You
Composer: Stevens
Album: Carrie and Lowell
Label: Asthmatic Kitty
Introducing: Imugi
Artist: Imugi 
Song: Dizzy 
Composer: Imugi
Album: Single
Label: Imugi
Caroles Interview
Artist: Caroles
Song: Now You Know, Greenfog, What A Blast, Dwindling
Composer: H. Piesse, R. Winter, L. Goodwin
Album: Momentary Decline
Label: Caroles

Artist: Red Fang
Song: Wires
Composer: Red Fang
Album: Murder the Mountains
Label: Relapse
Gig Guide/ Event Horizon
Artist: Boney M
Song: Daddy Cool
Composer: Frank Farian, George Reyam
Album: Take the Heat off Me
Label: Atlantic

Artist: Jakob
Song: Blind Them With Science
Composer: Jakob
Album: Sines
Label: Shoot The Freak Records
4-5pm
The Mint Chicks- Ten Years of F*** The Golden Youth
Artist: The Mint Chicks
Song: Fat Gut Strut, Rubbage Rat, A Quick Show of Hands
Composer: R.Nielson
Album: F**k the Golden Youth
Label: Century Media

Artist: The Mint Chicks
Song: Nothing is a Switch
Composer: M.Logie, R.Nielson, K.Nielson
Album: F**k the Golden Youth
Label: Century Media

Artist: The Mint Chicks
Song: Opium of the People
Composer: R.Nielson, K.Nielson
Album: F**k the Golden Youth
Label: Century Media

Artist: The Mint Chicks
Song: Take It, I Don't Want It, My Arpeggio, Silver Homeless Man, I Don't Want to Grow Old
Composer: K.Nielson
Album: F**k the Golden Youth
Label: Century Media

Artist: The Mint Chicks
Song: Licking Letters
Composer: R.Nielson, K.Nielson
Album: F**k the Golden Youth
Label: Century Media

Artist: The Mint Chicks
Song: So Many of You, So Few of Us, You're Bored Because You're Boring
Composer: R.Nielson
Album: F**k the Golden Youth
Label: Century Media
Show more
 
Artist: Die! Die! Die! 
Song: Ashtray! Ashtray! 
Composer: Wilson,Oliver,Prain
Album: Die! Die! Die! EP
Label: Capital Recordings


Napalm Death Interview
Artist: Napalm Death
Song: Metaphorically, Screw You, Slumlord, Apex Predator - Easy Meat, Bloodless Coup, Adversarial
Composer: Napalm Death
Album: Apex Predator - Easy Meat
Label: Century Media
Artist: DOG
Song: Dideldideldei
Composer: DOG
Album: DOG
Label: Rattle