Music 101 for Saturday 2 August 2014
8:00 PM.Jarvis Cocker and Florian Habicht talk Life Death and Supermarkets, meet Drax Project- Wellington's new party band, inside the Jonny Be Good fundraiser, and finding room to move in drum n bass with… Read more Audio
2-3pm
The Sampler: Old Crow Medicine Show, Remedy
Nick Bollinger talks with Old Crow Medicine Show's Ketch Secor about writing songs with Bob Dylan and how it feels to see your name on a bomb.

Old Crow Medicine Show, photo by Andrea Behrends
Pales
Wellington folk trio Pales join us for some songs and a lesson in three part harmony.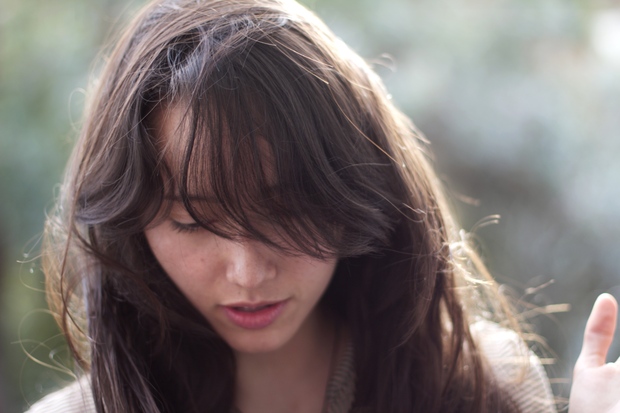 Fazerdaze's Amelia Murray / Photo by Gareth Thomas
3-4pm
Drax Project
We speak to fresh Wellington beat/soul/jazz band Drax Project about honing their craft busking, and selling out their EP release gigs.
Jonny Be Good
A serious car accident took Auckland session drummer Jono Wilson out of action late last year. His friends and collaborators have pitched in songs to help fund his recovery. We talk with singer-songwriter Lydia Cole and Avalanche City's Dave Baxter about the resulting album- Jonny Be Good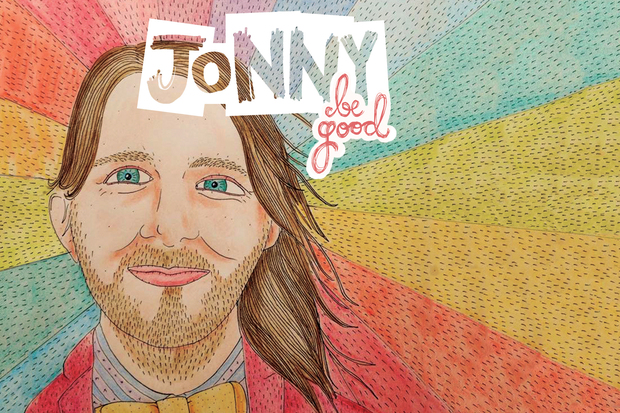 Portrait by Chester Travis
Also fundraising at the moment: Shayne Carter wants some help finishing his piano album; Chris Knox needs money for a book collecting all his graphic art; there are heaps of worthy projects to support at pledgeme too.
The Sampler: Jenny Lewis, The Voyager
Jenny Lewis' first album in six years finds the indie-pop songwriter contemplating marriage, childlessness, and mortality- Nick Bollinger takes a listen to The Voyager.
Gig Guide
4-5pm
@Peace live at Montecristo Room
On @Peace and the Plutonian Noise Symphony, the debut LP from @Peace, the leftfield hip hop and future soul collective wrestle with heady subjects like time dilation, aliens, death, and determinism. The group chose Auckland's Montecristo Room as the venue to premiere these songs in front of a hometown crowd, and Radio New Zealand engineer Andre Upston was there to capture their space-is-the-place set.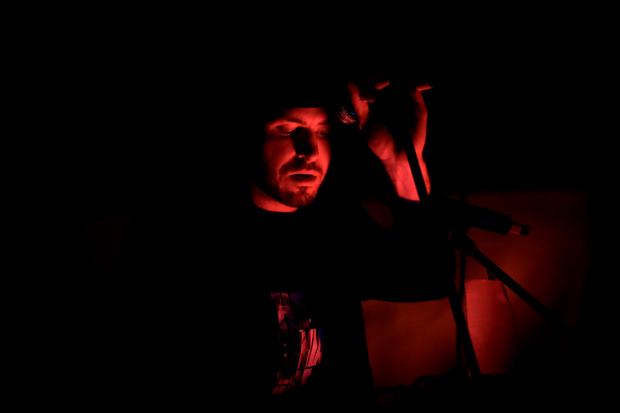 @Peace's Tom Scott live at Montecristo Room / Photo by Milana Radojcic
Borderline
Nelson based drum n bass producer Rich Gibbins tells how he's making the fairly strict rhythms and sound palettes of drum n bass his own on his debut album Flashes of the Future.
Music played in this show
2-3pm
Artist: Old Crow Medicine Show
Song: Ben Ward's Tune
Composer: trad
Album: Old Crow Medicine Show Live
Label: Blood Donor Records
Old Crowe Medicine Show Interview
Artist: Old Crow Medicine Show
Songs: 8 Dogs 8 Banjos, Firewater, Sweet Amarillo, Brushy Mountain Conjugal Trailer, Dearly Departed Friend, Mean Enough World
Album: Remedy
Label: ATO
Artist: Hurray for the Riff Raff
Song: Blue Ridge Mountain
Composer: A Lee
Album: Small Town Heroes
Label: ATO
Pales In Session
Artist: Pales
Song: Bright Parades, Running, Don't Be So Nice
Composer: Pales
Album: Unreleased
Label: Radio NZ Recording
Artist: My Brightest Diamond
Song: Pressure
Composer: S Worden
Album: This Is My Hand
Label: Asthmatic Kitty
Introducing: Fazer Daze
Artist: Fazerdaze
Song: Tired Of Waiting
Composer: A Murray
Album: Single
Label: Self-Released
Artist: Proton Beast
Song: Data
Composer: Holdsworth/Harwood
Album: Digitizer
Label: Muzai
3-4pm
Drax Project Interview
Artist: Drax Project
Song: Thrift Shop
Composer: Macklemore/R Lewis
Album: n/a
Label: n/a
Artist: Drax Project
Song: Real, City Lights, Watching
Composer: Drax Project
Album: EP
Label: Self-Released
Artist: Moon Hooch
Song: Bari 3
Composer: Moon Hooch
Album: This Is Cave Music
Label:
Artist: The Acid
Song: Fame
Composer: Nalepa/Freeland/Cuming
Album: Liminal
Label: Liberator Music
Jonny Be Good Interview
Artist: Avalanche City
Song: Giving Me A Sign
Composer: Dave Baxter
Album: Jonny Be Good
Label: Self-Released
Artist: Sam Bentley ft. Lydia Cole
Song: Dearest
Composer: Sam Bentley
Album: Jonny Be Good
Label: Self-Released
Artist: Clap Clap Riot
Song: I Told You Man
Composer: Stephen Heard/Dave Rowlands/Tristan Colenso
Album: Jonny Be Good
Label: Self-Released
Artist: Nathan King
Song: No Stopping You
Composer: Nathan Kind
Album: Jonny Be Good
Label: Self-Released
Artist: Nic Manders
Song: Tomorrow's Gold
Composer: Nic Manders
Album: Jonny Be Good
Label: Self-Released
Artist: Chris Knox
Song: Inside Story
Composer: Knox
Album: Duck Shaped Pain and Gum
Label: Flying Nun
The Sampler: Jenny Lewis- Voyager
Artist: Jenny Lewis
Songs: Just One Of The Guys, She's Not Me, The New You, Love U Forever, Late Bloomer, The Voyager, Head Underwater
Album: The Voyager
Label: Warner Bros.
Artist: J Mascis feat. Catpower
Song: Wide Awake
Composer: Mascis/Marshall
Album: Tied To A Star
Label: Sub Pop
Gig Guide
 
4-5pm
@Peace Live at the Montechristo Room 2014
Artist: @Peace
Song: No Stars In The City, Made, Dust, Matter
Composer: L.Tuisau, T.Scott, B.Haru, C.James, D.Dandruff
Album: Unreleased Live Recording
Label: Radio NZ Recording
Artist: Moodoïd
Song: La Lune
Composer: Padovani
Album: Le Monde Möö
Label:Entreprise
Artist: Bailey Wiley
Song: Cigarettes and Regrets
Composer: Wiley
Album: IXL EP
Label: Southbound
Borderline Interview
Artist: Borderline
Song: Collosus, Feelings feat. Bailey Wiley, Immortal Soul feat. Fava, The Watch feat. Coppa
Composer: Gibbons
Album: Flashes of the Future
Label: SOM
 
Artist: State of Mind
Song: The Downward Spiral
Composer: State of Mind
Album: Nil By Ear
Label: SOM