Music 101 for Saturday 22 March 2014
2-3pm
Opensouls
Opensouls share songs that they'll perform their reunion show this weekend.
Fredericks Brown
Deva Mahal and Steph Brown on making sweet soul music in NYC.
Daffodils
Rochelle Bright has crafted a unique piece of musical theatre which tells the story of her parents' romance through a series of classic kiwi pop songs arranged and performed live by Steph Brown, also known as Lips.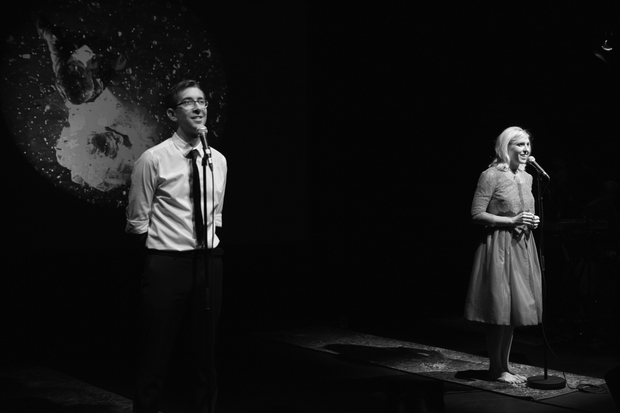 Daffodils, photo courtesy of Erin Geurts @ Thievery
3-4pm
Serj Tankian
System of a Down frontman Serj Tankian tells us about amplifying his songs with the power of the Christchurch Symphony Orchestra.
photo by Christian Herzenberger, courtesy of serjtankian.com
Louis Baker in Session
Louis Baker gives us a taste of his debut EP, Louis Baker,  and the Just Blaze hook that got away.

Joan As Policewoman
Nick Bollinger talks with Joan Wasser about the Motown/ Stax feel on her new album.
4-5pm
The Verlaines Live at the Kings Arms
On 14 December 2013, Dunedin troubadours The Verlaines played their 1985 album Hallelujah All the Way Home in its entirety at Auckland's Kings Arms, a performance that reunited the original '85 line up of Graeme Downes, Jane Dodd and Robbie Yeats. Radio New Zealand was there to capture this historic run-through of their debut LP.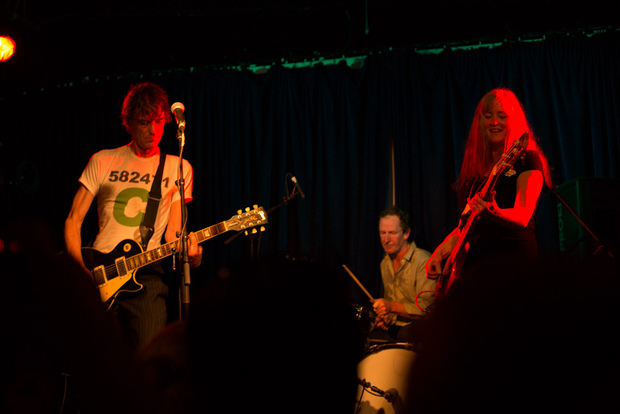 The Verlaines- Graeme Downes, Robbie Yeats, Jane Dodd- at The King's Arms. Photo by Erik Winquist

Introducing: Eli Driftwood


Eli Driftwood courtesy of the artist
The Sampler: City Oh Sigh
Nick Bollinger takes a listen to the debut LP from the Wellington based chamber pop group.

The Mixtape - Wallace Chapman
New Sunday Morning presenter Wallace Chapman selects some of his favourite songs with Music 101's Emma Smith.
Music played in this show
2-3pm
Artist: Julien Dyne
Songs: Maddingos
Composer: Dyne
Album: Phantom Limb
Label: From the Crates
Opensouls in Session
Artist: Opensouls
Song:Morena, In Your Hands, Hold You Close, When Ya Gonna Stop
Composer: Opensouls
Album: Unreleased
Label: RNZ Recording
Fredericks Brown
Artist: Fredericks Brown
Songs: Can't Pretend/If You'd Only Let Me/Make You Stay/Empire City/Everybody Deserves to Be Free
Composer: Fredericks Brown
Album: Glass House Mountains
Label:
Artist: Lips
Song: Nightcall
Composer: Kavinsky
Album: Ghost and Demons
Label:
Daffodils
Artist: Daffodils cast
Song: Counting The Beat
Composer: Phil Judd
Album: Unreleased
Label: Radio New Zealand recording
Artist: Daffodils cast
Song: Fall At Your Feet
Composer: Neil Finn
Album: Unreleased
Label: Radio New Zealand recording
Artist: Daffodils cast
Song: Crazy Yes, Dumb No
Composer: The Mint Chicks
Album: Unreleased
Label: Radio New Zealand recording
Artist: Daffodils cast
Song: Drive
Composer: Bic Runga
Album: Unreleased
Label: Radio New Zealand recording
Artist: Daffodils cast
Song: Jesus I Was Evil
Composer: Darcy Clay
Album: Unreleased
Label: Radio New Zealand recording
Artist: Débruit & Alsarah
Song: Hawya
Composer: Débruit & Alsarah
Album: Aljawal
Label: Soundway
3-4pm
Serj Tankian
Artist: Serj Tankian
Song: Act I - Victorious Orcinus/Act II - Oceanic Subterfuge/Act III - Delphinus Capensis/Act IV - Lamentation of the Beached
Composer: S.Tankian
Album: Orca
Label: Reprise/Serjical Strike
Artist: Serj Tankian
Song: Empty Walls
Composer: S.Tankian
Album: Elect the Dead
Label: Reprise/Serjical Strike
Artist: Flip Grater
Songs: Diggin for the Devil
Composer: Grater
Album: Pigalle
Label: Maiden
Louis Baker in Session
Artist: Louis Baker
Song: On My Feet, Heavy Stone, Get Back
Composer: Baker
Album: Unreleased
Label: Radio NZ Recording
Artist: Jordan Rakei
Song: My Time
Composer: Rakei
Album: Franklin's Room
Label: Self Release
Joan As Policewoman
Artist: Joan As Policewoman
Songs: Holy City, Witness, What Would You Do, The Classic, Shame, Good Together
Composer: Wasser
Album: The Classic
Label: Play It Again Sam
Gig Guide
Artist: Kate Bush
Song: Running Up That Hill (extended version)
Composer: Bush
Album: Running Up That Hill
Label: EMI
4-5pm
 
Artist: The Stooges
Song: No Fun
Composer: The Stooges
Album: The Stooges
Label: Elektra
The Verlaines- Hallelujah All the Way Home Live at The Kings Arms
Artist: The Verlaines
Song: The Lady and the Lizard/Don't Send Me Away/Lying in State/Phil Too?/For the Love of Ash Grey/The Ballad of Harry Noryb
Composer: G.Downes
Album: Unreleased Live Recording
Label: Radio NZ Recording
Artist: Stephen Malkmus & The Jicks
Songs: Lariat
Composer: Malkmus
Album: Wig Out at JagBags
Label: Matador
Artist: Model Train Wreck
Song: We're Not Speaking
Composer: Howard
Album: Model Train Wreck
Label:
Introducing: Eli Driftwood
Artist: Eli Driftwood
Song: Salvadore
Composer: Eli Driftwood
Album: Salvadore
Label: Self Release
The Sampler: City Oh Sigh
Artist: City Oh Sigh
Songs: Sometimes, Cotton Cocoon, Clinging To The Clouds, Hold On, Let It Roar
Composer: Uhe/ City Oh Sigh
Song: Henehan/City Oh Sigh
Album: Fragments Fine
Label: Home Alone
A Slice of The Mixtape- Wallace Chapman
Artist: Miles Davis
Song: Code MD
Composer: Davis
Album: Decoy
Label: Columbia