Music 101 for Saturday 6 April 2013
2-3 pm
The Malian guitar slinger and son of the late Ali Farka Toure and his bass player and manager Eric Herman talk with Emma Smith at WOMAD 2013 about what it means to really love your instrument.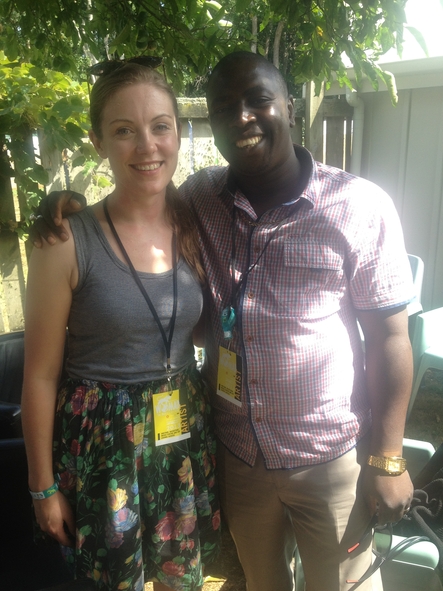 Photo by Lucy Macrae
Raiza Biza
Rwandan born rapper Raiza Biza on his journey so far, how Nelson Mandela changed hip hop and the everlasting impact of Tupac Shakur and Macgyver.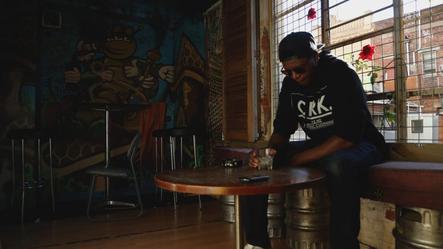 The Sampler: Laura Mvula
Nick Bollinger is pleasantly surprised to finds harps and choirs where he expects the beats to be on the debut album Sing to the Moon by Laura Mvula.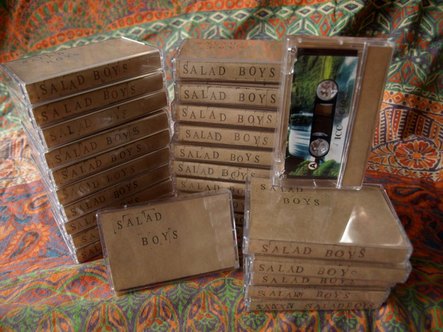 3-4 pm
Steve Earle
Recession, drugs, late parenting, his 15th studio album The Low Highway ...and the real reason he's writing his memoirs. The Grammy Award winning singer-songwriter Steve Earle is as frank as ever in conversation - and in session - with Mark Coles.
Mick Harvey
Mick Harvey first met Nick Cave in a high school covers band that mutated into one of the boldest and individualistic 'live' bands to confront Australian and UK audiences. When the Birthday Party disbanded Cave and Harvey formed The Bad Seeds embarking on a highly successful career until Harvey quit in 2009.
Mick was in New Zealand  recently playing shows in support of his latest work Sketches From The Book Of The Dead and dropped into Radio NZ to talk about things past and present with Trevor Reekie.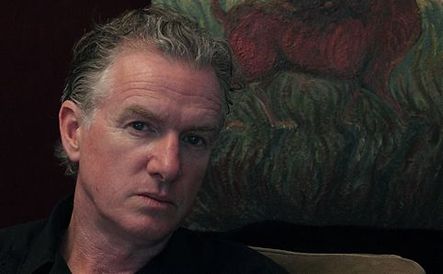 The Crypt
A new pop-up venue has appeared in Wellington, right under the nose of St Mary of the Angels. It's called the Crypt Sessions and features a diverse mix of vocal performance artists and experimental musicians.

Photo by Thomas Lambert
The Gig Guide
We give you the run-down on the best gigs to go see around the country
4-5 pm
Essential NZ Album: The Sneaky Feelings Send You
In the Flying Nun scene of the early 80s, Dunedin's Sneaky Feelings stood out for their pop aspirations. In this programme of Essential New Zealand Albums Nick Bollinger discusses their first album, Send You, and talks to the record's producer Phil Yule. Adapted from the book 100 Essential Albums, by Nick Bollinger, published by Awa Press.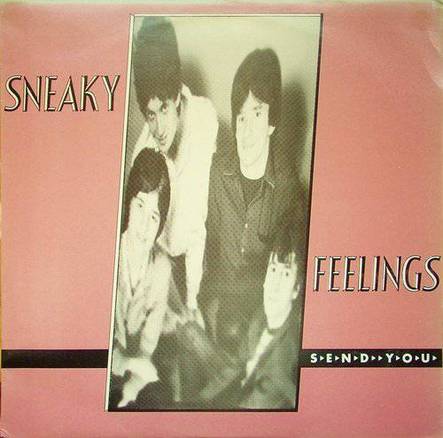 Nathan Haines
With his meticulously traditional recording approach sax man Nathan Haines has finally found his niche after years of searching for that elusive pop-dance hit. On his new album Vermillion Skies he sticks to his jazz knitting, only dropping a stitch to include a couple of vocal numbers.

Photo by Karl Pierard
Music played in this show
2-3pm
Artist: The Flaming Souls
Song: Mosquito
Composer: The Flaming Souls
Album: Next Stop Soweto
Label: Strut
Vieux Farka Toure and Eric Herman
Artist: Vieux Farka Toure
Song:Borei
Composer: Toure
Album: The Secret

Song:Cherie La
Composer: Toure
Album: Fondo
Label: Six Degrees
 
Artist: Terakaft
Song: Alghalem
Composer: Abdallah Ag Ahmed
Album: Aratan N Azawas
Label: World Village
Raiza Biza
Artist: Raiza Biza
Songs: They Told Me/Waves/7th Floor/Hey Summer/Care
Composer: R.Ruzibiza
Album: Summer

Artist: Raiza Biza
Songs: Jets and Tanks
Composer: R.Ruzibiza
Album: Dream Something
Artist: Synik
Song: Afr-i-can
Composer: Synik
Album: Syn City
Label: Kyn
Artist: Charles Bradley
Song: Love Bug Blues
Composer: Bradley
Album: Victim of Love
Label: Daptone
The Sampler: Laura Mvula
Artist: Laura Mvula
Songs:Like The Morning Dew, Sing To the Moon, Is There Anybody Out There?, Can't Live With the World
Composer: Mvula/Brown
Songs: Make Me Lovely, That's Alright, Green Garden
Composer: Mvula
Album: Sing To The Moon
Label: RCA/Sony
 
Artist: Devendra Banhart
Song: Never Seen Such Good Things
Composer: Devendra Banhart
Album: Mala
Label: Nonesuch
Introducing: Salad Boys
Artist: Salad Boys
Song: Dream Date
Composer: Salad Boys
Album: Salad Boys
Label: Melted Ice Cream
Artist: Wavves
Song: Paranoid
Composer: Nathan Williams, Stephen Pope
Album: Afraid Of Heights
Label: Pod
Artist: Splash Club 7
Song: 100% $ubmerged
Composer: Splash Club 7
Album:Splash Club 7
Label: Crystal Magic
3-4pm
Steve Earle in Session
 
Artist: Steve Earle
Song: The Low Highway
Composer: Steve Earle
Album: live recording
Label: ex Mark Coles/The Shed
Artist: Steve Earle
Song: Burnin' It Down
Composer: Steve Earle
Album: live recording
Label: ex Mark Coles/The Shed
Artist: Steve Earle
Song: Remember Me
Composer: Steve Earle
Album: The Low Highway
Label: New West
Mick Harvey
Artist: The Birthday Party
Song: Blast Off
Composer: The Birthday Party
Album: Hits
Label: 4AD

Artist: The Birthday Party
Song: King Ink
Composer: The Birthday Party
Album: Hits
Label: 4AD

Artist: The Birthday Party
Song: It's A Wild World
Composer: The Birthday Party
Album: Hits
Label: 4AD

Artist: P J Harvey
Song: Let England Shake
Composer: PJ Harvey
Album: Let England Shake
Label: Island Records

Artist: Mick Harvey
Song: Ballad of Jay Givens
Composer: Mick Harvey
Album: Sketches from the Book of the Dead
Label: Mute Records

Artist: Mick Harvey
Song: A Place Called Passion
Composer: Mick Harvey
Album: Sketches from the Book of the Dead
Label: Mute Records

Artist: Mick Harvey
Song: Frankie G and frankie C
Composer: Mick Harvey
Album: Sketches from the Book of the Dead
Label: Mute Records

Artist: Mick Harvey
Song: Famous Last Words
Composer: Mick Harvey
Album: Sketches from the Book of the Dead
Label: Mute Records
Artist: Nick Cave and the Bad Seeds
Song: Jubilee Street
Composer: Nick Cave and the Bad Seeds
Album: Push The Sky Away
Label: Badseeds
The Crypt Sessions
Artist: Matt Lambert
Song: n/a
Composer: Matt Lambert
Album: n/a
Label: n/a

Artist: Oonaverse
Song: Collage
Composer: Third Degrees
Album: n/a
Label: n/a

Artist: Tapioca Dragon
Song: n/a
Composer: Tapioca Dragon
Album: n/a
Label: n/a

Artist: Samin Son
Song:
Composer: Samin Son
Album: n/a
Label: n/a

Artist: iRyoko
Song: Hold It Together
Composer: Thomas Lambert
Album: Unreleased.
Label: Sonorous Circle
Gig Guide
Artist: Husk
Song: Sick Seagull Blues
Composer: Husk
Album: n/a
Label: n/a

Artist: Grrlfriendz
Song: The Bubble
Composer: Grrlfriendz
Album: Live at Roundhead Studios
Label: Bfm
Artist: Surfing USSR
Song: knock Out
Composer:Surfing USSR
Album: Surfadelic
Label: Proper
4-5pm
Essential New Zealand Album- Sneaky Feelings Send You
Artist: The Clean
Songs: Tally Ho
Composer: The Clean
Label: Flying Nun

Artist: Sneaky Feelings
Songs: There's A Chance, Backroom
Composer: Sneaky Feelings
Album: Dunedin Double
Label: Flying Nun

Artist: Sneaky Feelings
Songs: Waiting For Touchdown, Throwing Stones, PIT Song, Won't Change
Composer: Pine
Song: Strangers Again
Composer: Durrant
Song: Not To Take Sides
Composer: Bannister/Durrant
Song: Someone Else's Eyes
Composer: Bannister

Artist: The Mutton Birds
Song: Not To Take Sides
Composer: Bannister/Durrant
Album: Flock
Label: Virgin

Artist: Bic Runga
Song: Strangers Again
Composer: Durrant
Album: Try To Remember Everything
Label: Sony
 
Artist: Wilberforces
Song: When The Dolls Woke
Composer: Wilberforces
Album: Paradise Beach
Label: Muzai Records
Artist: Nathan Haines
Song: Consequence
Composer: Nathan Haines
Album: The Poet's Embrace
Label: Haven
Nathan Haines- Vermillion Skies
Artist: Nathan Haines
Song: Lady Lywa, Lament, Celestial You, Five Dimensions, Lady Lywa
Composer: Nathan Haines
Album: Vermillion Skies
Label: Warners
Artist: Reuben Bradley
Song: Search In Progress
Composer: Reuben Bradley
Album: Resonator
Label: Rattle
Artist: Bonobo
Song: Sapphire
Composer: Bonobo
Album: The North Borders
Label: Ninja Tune