Music 101 for Saturday 23 March 2013
2-3pm
Songwriter Rodriguez was given a second life recently, thanks, in part, to the Oscar winning documentary Searching For Sugar Man.
We go backstage during Rodriguez's Auckland show to find out how his local band, which he borrowed from Don McGlashan, worked with the unpredictable and enigmatic performer.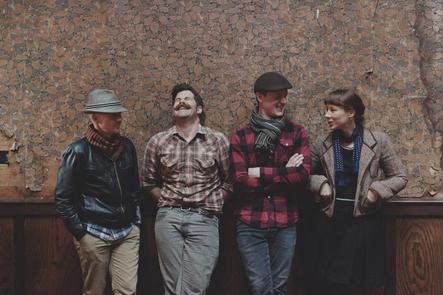 Austin, Texas is home to annual mega-music fest South by Southwest. It's grown to be about more than music and now incorporates film and technology into its programme. Robbie Ellis talks with Kiwi artists at the festival, including veterans Die!Die!Die!, Lips, Ghost Wave, NO and Six60.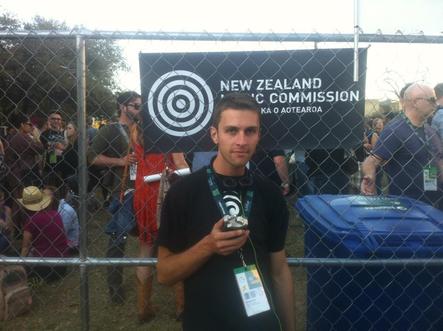 Reviewing the new album Travel Light by this local duo.
3-4 pm
Violin Wood Pickers
John Laurenson visits the Risoud Forest in the Jura Mountains where experts can tell whether there's a violin contained within the trees, just by looking at them.
Clawhammer banjo player Abigail Washburn tells the story of how she came to fuse old-time Americana with Chinese traditions.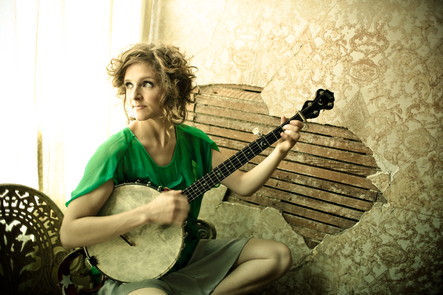 Shijiazhuang, in China's south has been battling severe smog recently. A popular Chinese rock band from the area share stories behind their songs, which deal with the rapid development of their home.
The Gig Guide
We give you the run-down on the best gigs around the country.
4-5 pm
Essential New Zealand Albums: Che Fu – Navigator
Che Fu's Navigator is an essential New Zealand album for its all-embracing fusion of soul, reggae, hip-hop and Pacifican sounds. Nick Bollinger discusses it in detail in this episode of Essential New Zealand Albums.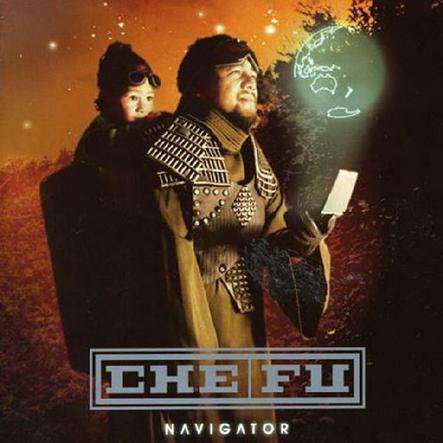 Finalists for the Pacific Music Awards
We feature artists in the running for this year's Pacific Music Awards.
The beat-making brains behind hip hop outfit @Peace and other projects, El' Truento also makes time to work on his own music- richly detailed instrumentals built from found sounds and samples – with the odd instrument or two thrown into the mix. Sam Wicks talks with Christoph El' Truento talks about the building blocks of his album, What We Used to Know.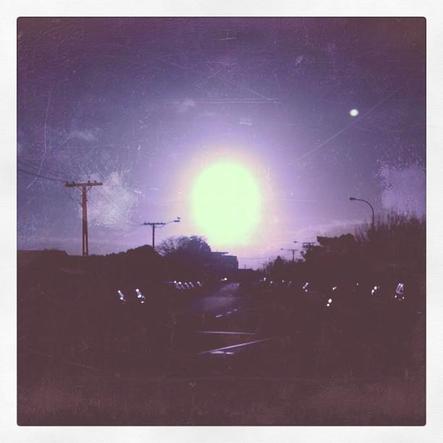 Music played in this show
2-3pm
Artist: Neil Young
Song: Carmichael
Composer: Young
Album: Greendale
Label: Warner
Rodriguez' Backing Band
Artist: Rodriguez
Song: Cause
Comp: Rodriguez
Album: Coming From Reality
Label: Light In The Attic

Artist: Rodriguez
Song: Sugar Man, Crucity Your Mind
Comp: Rodriguez
Album: Cold Fact
Label: Light In The attic

Artist: Rodriguez
Song: Street Boy
Comp: Rodriguez
Album: Coming From Reality
Label: Light In The Attic
Introducing: Eb and Sparrow
Artist: Eb and Sparrow
Song: In The Harbour
Composer: Lamb
Album: In the Harbour
Label:
Artist: Lucius
Song: Genevieve
Composer: Lucius
Album: Lucius EP
Label: ilovelucius
SXSW with Robbie Ellis
The Sampler: The Bads -Travel Light
Artist: The Bads
Songs: California, Worried Mind, Good Lies, Woken By A Melody, Don't Forget Yourself
Composer: Adams/Swann
Album: Travel Light
Label: Warner
3-4pm
Artist: The Black Twig Pickers
Song: Craig St Hop
Composer: Black Twig Pickers
Album: Ironto Special
Label: Thrill Jockey
Abigail Washburn
Artist: Abigail Washburn
Song: Song Of the Travelling Daughter
Composer: A Washburn
Album: Song Of the Travelling Daughter
Label: Nettwerk

Artist: Abigail Washburn
Song: Rockabye Dixie
Composer: A Washburn/B Stapleton
Album: Song Of the Travelling Daughter
Label: Nettwerk

Artist: Abigail Washburn
Song: Backstep Cindy/Purple Bamboo
Composer: Trad
Album: Song Of the Travelling Daughter
Label: Nettwerk

Artist: Abigail Washburn
Song: Prelude
Composer: Trad
Album: City Of Refuge
Label: Rounder

Artist: Doc Watson
Song: Shady Grove
Composer: Trad
Album: The Essential Doc Watson
Label: Vanguard

Artist: Abigail Washburn
Song: City Of Refuge
Composer: A Washburn/J Wallace
Album: City Of Refuge
Label: Rounder

Artist: Abigail Washburn + Sparrow Quartet
Song: Overture
Composer: Sparrow Quartet
Album: Abigail Washburn + Sparrow Quartet
Label: Nettwerk

Artist: Abigail Washburn + Sparrow Quartet
Song: Banjo Pickin Girl
Composer: Trad
Album: Abigail Washburn + Sparrow Quartet
Label: Nettwerk

Artist: Abigail Washburn + Sparrow Quartet
Song: Kangding Qingge/Old Timey Dance Party
Composer: Trad/Bela Fleck
Album: Abigail Washburn + Sparrow Quartet
Label: Nettwerk
Artist: The Pixies
Song: Bone Machine
Composer: Black Francis
Album: Surfer Rosa
Label: 4AD
Artist: Magnolia Electric Co.
Song: Lonesome Valley
Composer: Jason Molina
Album: Fading Trails
Label: Secretly Canadian
Gig Guide
Artist: Black Sabbath
Song: The Wizard
Composer: Butler/Iommi/Osbourne/Ward
Album: Black Sabbath
Label: Sanctuary

Artist: The Breeders
Song: Cannonball
Composer: Kim Deal
Album: Last Splash
Label: 4AD
Artist: Victor Batista
Song: Liberdade Erudita
Composer: Victor Batista
Album: Manchete do Tico-tico
Label: n/a
4-5pm
Artist: Unity Pacific
Song: From Street To Sky
Composer: Tigilau Ness
Album: Into The Dread
Label: EMI
Essential New Zealand Album: Che Fu- Navigator
Artist: Che Fu
Songs: Misty Frequencies
Composer: Ness/DeGrut
Song: Catch One
Composer: Ness
Song: Random
Composer: Ness
Song: Share The Info
Composer: Ness/Schuster/Taylor/Waddams
Song: The Abyss
Composer: Ness/Waddams
Song: He Kotahi
Composer: Ness/Levi
Song: Roots Man
Composer: Ness/Rampiha/Schuster
Song: The Natural
Composer: Ness/Waddams
Song: Fade Away
Composer: Ness
Song: Hold Tight
Composer: Ness
Album: Navigator
Label: Epic

Artist: Supergroove
Song: Sitting Inside My Head
Composer: Fisher/Steven
Album: Traction
Label: BMG

Artist: DLT
Song: Chains
Composer: Thompson/Ness
Album: The True School
Label: BMG

Artist: Che Fu
Song: Waka
Composer: Che Fu
Album: 2BSPacifc
Label: BMG
Artist: Aaradhna
Song: Wake Up
Composer: A. Patel, P Wadams, E. Short
Album: Treble & Reverb
Label: Dawn Raid
Artist: @Peace
Song: Home
Composer: @Peace
Album: @Peace
Label: Young Gifted and Broke
Christoph El' Truento
Artist: Christoph El' Truento
Songs: R-U/Raindance/Liquid Sunshine/Galaxy/Travelling /There Are Other Worlds…
Composer: Christoph El' Truento
Album: What We Used to Know
Artist: Human Instinct
Song: Stoned Guitar
Composer: Tekahika/Greer/Waide
Album: Stoned Guitar
Label: Ascension