Music 101 for Saturday 22 December 2012
2-3pm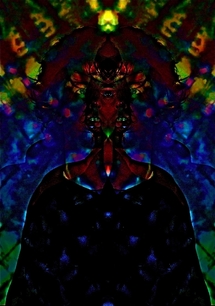 Animal Collective
Josh Dibb, aka Deakin, talks about returning to the band he had been a part of for over a decade and about Animal Collective's endless search for cool sounds.
The Body Lyre
Wellington folk droners Body Lyre on their new crowdfunded release Blood/Work.

Introducing: Autumn Splendour

3-4pm

Humans and the Drum 
No other animal is able to synchronise their whole body to a beat the way humans do. In fact, very few other animals can even recognise a beat. So how do our bodies 'feel' the beat and what evolutionary purpose does it serve?
Minuit
We speak with Ruth Carr and Paul Dodge about the stripped-back, fourth studio album from Minuit, Last Night You Saw This Band.


Minuit. Photo: Louise Hatton Photography

The Datsuns in session
Cambridge's golden sons, The Datsuns play songs from their new album Death Rattle Boogie in session at Roundhead.
Gig Guide

4-5pm

The Music 101 team's Favourite Music from 2012
Kirsten Johnstone, Nick Atkinson, Trevor Reekie and Emma Smith discuss their favourites from a year of strong and diverse releases. Share yours with us - music101@radionz.co.nz. Check out favourites from the whole team here.
Music played in this show
2-3pm
Artist: Psy
Song: Gangnam Style
Composer: Park Jae-Sang, Yoo Gun Hyung
Album: Gangnam Style
Label: School Boy
Animal Collective
Artist: Animal Collective
Song: Moon Jock, Wide Eyed, New Town Burnout, Mercury Man, Pulleys
Composer: Animal Collective
Album: Centipede HZ
Label: Domino/EMI

Artist: Fifty Foot Hose
Songs: If Not This Time
Composer: David Blossom
Album: Cauldron
Label: Radioactive Records

Artist: The Chills
Songs: Pink Frost
Composer: Martyn Bull-Terry Moore-Martin Phillipps
Album: Kaleidoscope World
Label: Flying Nun
Artist: Sharkness
Song: Cobra Jacket
Composer: Robin Hinkley
Album: Coat of Arms
Label: Self Released
The Body Lyre
Artist: The Body Lyre
Song: Blood
Composer: The Body Lyre
Album: Blood/Work
Label: Self-released (Bandcamp)

Artist: The Body Lyre
Song: Work
Composer: The Body Lyre
Album: Blood/Work
Label: Self-released (Bandcamp)

Artist: The Body Lyre
Song: Chainsmoker
Composer: The Body Lyre
Album: Escape Songs
Label: Mole
Introducing: Autumn Splendour
Artist: Autumn Splendour
Song: Claire
Composer: Autumn Splendour
Album: Claire
Label:
Listener Favourites of 2012
Artist: Jens Lekman
Song: I Know What Love Isn't
Composer: Lekman
Album: I Know What Love Isn't
Label: Secretly Canadian
Artist: Zen Mantra
Song: Fossils
Composer: Perry
Album: How Many Padmes Hum
Label: Muzai
Artist: Tom Lark
Song: Give You All My Lovin
Composer: Lark
Album: Tom Lark EP
Label:
Artist: Shawn Colvin
Song; All Fall Down
Composer: Shawn Colvin and John Leventhal
Album: All Fall Down
Label:Nonesuch
Artist: Bumps
Song: Can You See
Composer: McEntire, Herndon, Bitney
Album: Bumps
Label: Stones Throw
3-4pm
Artist: The Honey Drippers
Song; Impeach The President
Composer: The Honey Drippers
Album: Funk 45 Sessions
Label: Union Square
Minuit
Artist: Minuit
Song: Last Night You Saw This Band, Book of The Dead, Sit Down Beside Me, What We Know, Islands, Stories For Boys.
Composer: Minuit
Album: Last Night You Saw This Band
Label: Minuit Productions
Artist: A Place To Bury Strangers
Song; You Are The One
Composer: Oliver Ackermann
Album: Worship
Label: Dead Oceans
The Datsuns: In Session at Roundhead
Artist: The Datsuns
Song: Gods Are Bored, Helping Hands, Gold Halo
Composer: The Datsuns
Album: unreleased
Label: Recorded Live by Radio NZ National
Gig Guide
Artist:Kitty, Daisy and Lewis
Song: Going Up Country
Composer: B White, A Wilson.
Album: Kitty, Daisy and Lewis
Label: Sunday Best

Artist: Gold Panda
Song: Same Dream China
Composer: Gold Panda
Album: Lucky Shiner
Label: Universal Music

Artist:Knights of The Dub Table
Song: Living Care Free
Composer: R. Hedley, T. Heal
Album: Tronic EP
Label: Flax Roots Records

Artist: Nathan Haines ft Marlena Shaw
Song: Squire for Hire
Composer: Nathan Haines, Marlena Shaw
Album: Squire For Hire
Label: Festival Mushroom

Artist:Gaslamp Killer ft. Adrian Younge and MRR
Song: Dead Vets
Composer:Bensussen
Album: Breakthrough
Label: Brainfeeder
4-5pm
Music 101 Favourites for 2012
Artist: Dr John
Song: Kingdom of Izzness
Composer: Dr John
Album: Locked Down
Label:Nonesuch

Artist: Rodriguez
Song: Cause
Composer:
Album: Searching For Sugarman OST
Label:Light In the Attic

Artist: Patty Smith
Song: April Fool
Composer: Patty Smith
Album: Banga
Label: Columbia

Artist: Swans
Song: Warrior
Composer:
Album: The Seer
Label: Young Gods

Artist: Tipene
Song: West Side Hori
Composer: Tipene
Album: West Side Hori
Label:

Artist: Watercolours
Song: Night Swimmer
Composer: Jade
Album: Night Swimmer
Label:

Artist: Leonard Cohen
Song: Coming Home
Composer: Cohen/ Leonard
Album: Old Ideas
Label: Columbia

Artist: Death Grips
Song: Pop
Composer: Death Grips
Album: No Love Deep Web
Label:

Artist: Opossom
Song: Getaway Tonight
Composer: Nielson
Album: Electric Hawaii
Label: CRS

Artist: Homebrew
Song: Dedication To
Composer: Tom Scott, Harry Huavi
Album: Homebrew
Label: Young Gifted and Broke

Artist: Ariana Tikao
Song: Te Heke
Composer: Tikao
Album: From Dust To Light
Label:

Artist: Lawrence Arabia
Song: The 03
Composer: Milne
Album: The Sparrow
Label: Honorary Bedouin

Artist: Heart Attack Alley
Song: Spit It Out
Composer: Heart Attack Alley
Album: Living In Hell
Label: Voodoo Rhythm

Artist: Nick Cave and the Bad Seeds
Song: We Know Who UR
Composer: Cave
Album: We Know Who U R
Label: Inertia

Artist: Grizzly Bear
Song: Sleeping Ute
Composer: Grizzly Bear
Album: Shields
Label: Warp

Artist: Frank Ocean
Song: Super Rich Kids
Composer: Breaux, Roy Hammond, Ho, Thebe Kgositsile, Mark Morales, Kirk Robinson, Nat Robinson Jr., Mark C. Rooney
Album: Channel Orange
Label: Def Jam